Are you about to move house? Then you'll certainly need to hire help – otherwise, your relocation is likely to turn into a nerve-racking experience. Moving without anyone's help will bring a huge amount of stress and potentially even injuries so you should never try attempting a DIY relocation completely alone – especially if you plan on moving heavy or bulky items. The easiest way to save yourself the trouble and avoid stress is to hire moving experts that have the necessary knowledge, skills, and tools to perform the job safely and efficiently. So what exactly are your options when hiring moving services? Carry on reading to learn about the 5 ways to hire help when moving to a new home.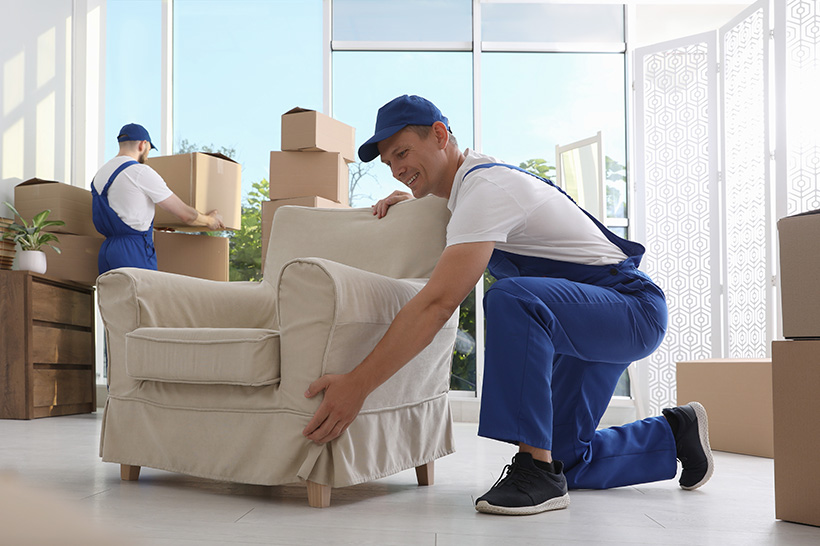 Hire moving labor services
One of the common ways to get help when moving is to hire labor-only services. So how does that work? Moving labor crew will focus on a specific task you hire them for – maybe you need help with lifting and loading your sofa, or you need certain items disassembled, or perhaps you need someone to only load and unload your household items. Whatever it may be you need help with, the moving labor crew will take care of it. As these are professional moving services, you won't have to worry about your things as moving labor specialists will know how to handle your possessions. This is a pretty convenient option in case you're minding your budget since labor services charge an hourly base so you'll only pay for the time it takes to perform the specific task you need help with. Some labor companies focus mainly on loading and loading while others offer a wider range of services, so it's up to you to figure out which option you want to go and find a trusted local provider.
Hire specialized movers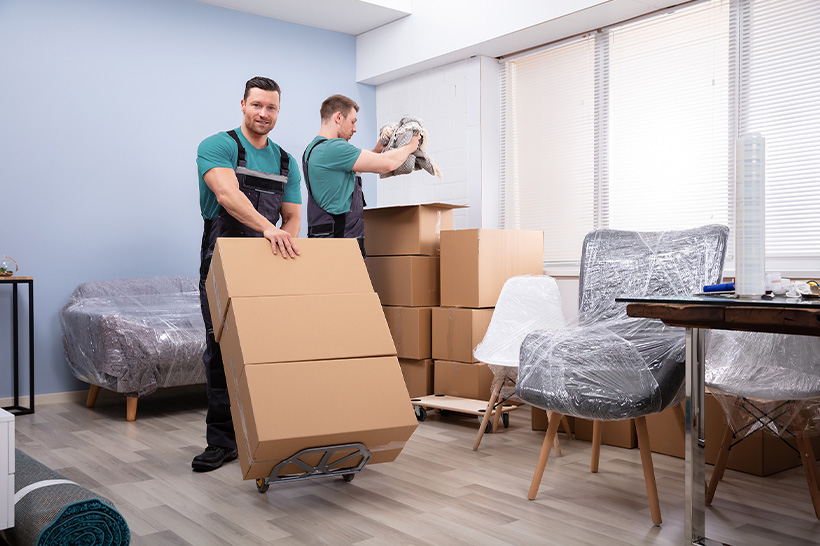 Another way to hire help when moving is to reach out to your local specialized movers in case you have some extremely valuable or fragile items you want to transport to your new home. While it's not uncommon to ask a few friends to help you out carrying or loading moving boxes or smaller household items, things look completely different when you need to move a piano, a spa, or that precious and vintage chest of drawers you inherited. In case you have some of the items that require special handling, you should definitely consider hiring specialized moving services. There's another important thing to note here in case you're moving to another country and you want to take your car with you but you don't feel comfortable driving to such a far destination. In that case, you'll want to reach out to a professional auto transported that will move your car while you're comfy on a flight to your new home.
Hire storage services
In case you're downsizing and you have some extra items that can't fit into your new home or you have some extra possessions you need to store away for a while, you may benefit from hiring a storage unit. They come in all sizes so you can choose one according to your needs and most moving companies will also provide storage services as well. And the best thing is that you can choose a climate-controlled storage unit so you don't have to worry about those sensitive items getting damaged while being stored.
Hire packing services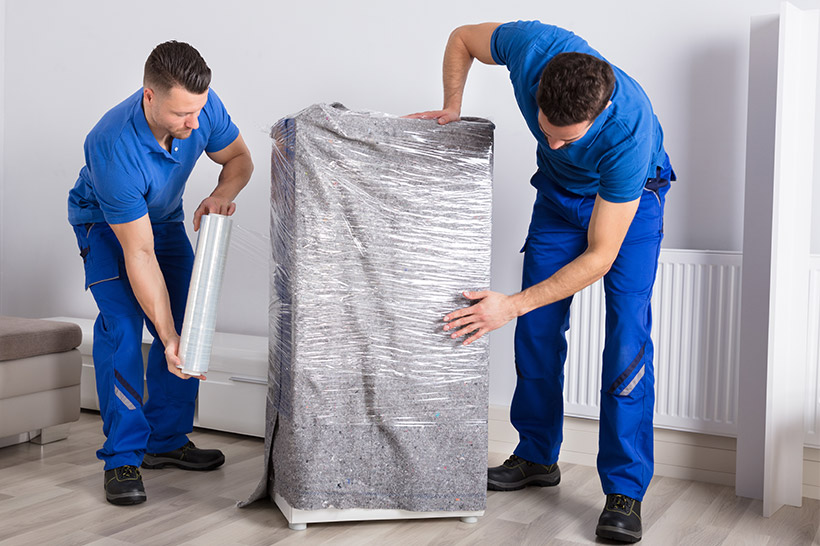 You may have never thought about this but packing services may be a game-changer when you're preparing for a house move. While packing is definitely not something you can't do yourself, it is a rather boring and let alone time-consuming task. In case you have a big house and you have so many things to pack but you're busy with work and just can't make it work, then professional packers may be just what you need. So how does this work? The process is pretty simple – you'll hire packers that will come to your home, bring professional packing supplies, and they'll organize and prepare every single item in your home for moving. They will have all the knowledge needed to pack even your fragile and sensitive items so you won't have to worry about that china getting broken. This is a pretty good option in case your schedule is too busy for DIY packing but you don't want to spend money on hiring a full-service mover. And what exactly do full-movers provide? Let's find out in the following section.
Hire full-service movers
On the complete opposite spectrum of things, you'll find another common type of moving service – a professional moving company providing full service. What does the full-service term mean exactly? It means that your mover will take care of the entire process from beginning to end. They will start by providing a complimentary in-house quote and creating a customized plan for your move. The moving crew will bring their own packing supplies and moving tools necessary for efficient packing and loading. Full-service moving companies also have their own moving truck so you can rest assured your possessions will be transported safely to your new address. So basically, everything from packing your household items at your current home to unpacking them at your new house – all will be taken care of by the mover you choose to hire.
There are also additional services that come with the package so you should inquire about all the options and speak to a few trusted movers in your area in order to find the best fit for your specific situation. And what is the downside to full-service moving? Well, the bottom line may be that this type of move is usually the priciest one so it's not really the first choice when you're thinking budget relocation. On the other hand, the DIY move can also turn out to be rather expensive so it's worth checking your options and getting several moving quotes before you make up your mind. After all, quotes are free so there's no reason why you shouldn't check that option as well. In case you're thinking about hiring a full-service mover, go ahead and contact Movit Movit. We'll provide a moving quote completely free of charge so don't hesitate to reach out to us!