Many tools are available for creating floor plans nowadays. Free online tools let you create an accurate 3D model of your home and customize anything from furniture to measurements and lighting. Mobile apps are also a fun and easy way to play around with different layouts and styles. Taking pictures and printing them to scale is another simple way to get an idea of what the space would look like. Eventually, honoring the traditional methods and creating a sketch by hand is no less useful when it comes to creating an efficient floor plan. Whatever method you decide to go for, the following article should help you on your new adventure. Read on to learn how to prepare a floor plan for movers.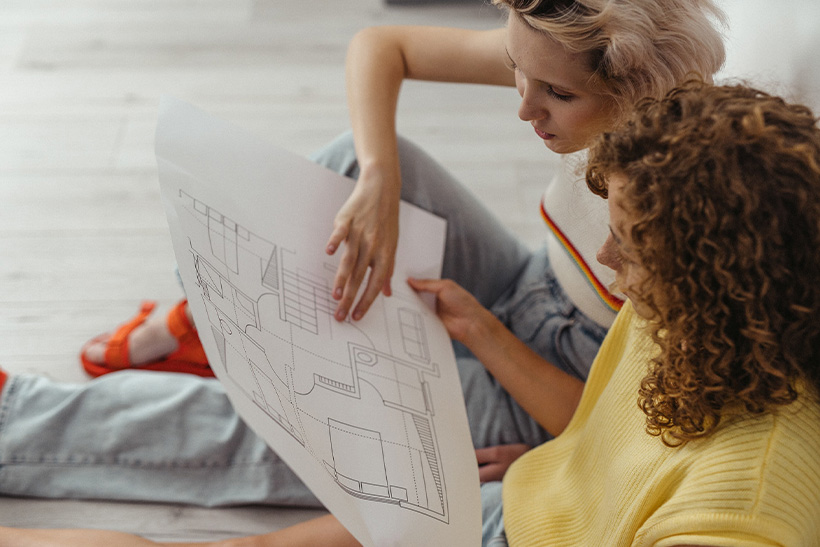 Measurements
The first step to making a proper floor plan is to measure everything. Simply get a measuring tape and get down to work. Here's everything you'll have to measure:
Available space
First, you'll want to know the size of each room. Measure one room at a time, in any order you like. You'll need the width and the length of every room and the more accurate you are, the better. In order to be as efficient and accurate as possible, write the measurements down immediately. Otherwise, numbers may get mixed up in your head or you may get confused by various widths and lengths. Once you have measured the space, you can go ahead and draw the room on graph paper. Of course, it should not only be the correct size but the correct shape too.
Other features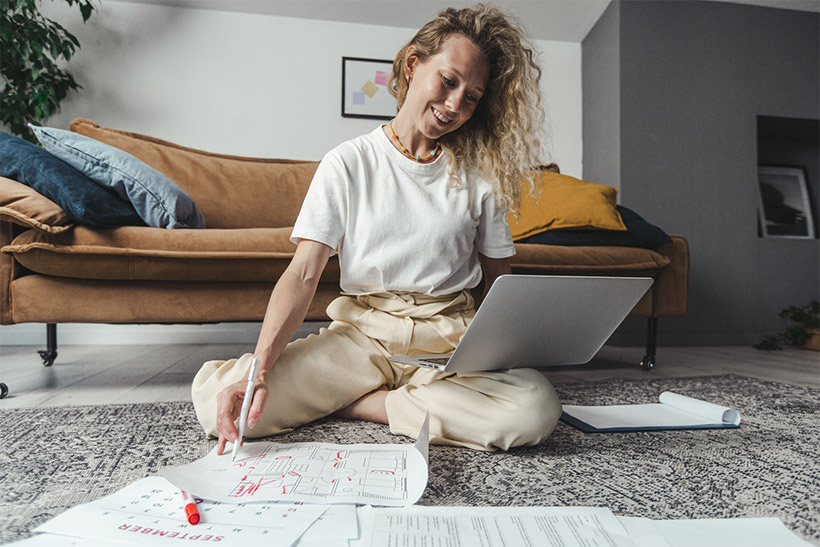 You will also need to measure and include in your drawing the location of doors, windows, and installations as well. Mark the position of all outlets on your sketch, including vents, lighting, electric outlets, etc.
Furniture
You must also remember to measure your furniture. Just because a certain piece looks wonderful in a store, that doesn't necessarily mean it would look great in your home too. Sometimes, the measurements and the layout of the room need a little bit of extra work so proper furniture size is crucial. Perhaps your favorite sofa is something you'd definitely want to have in your living space but you must make sure it fits. The same goes for each piece of furniture you plan on bringing into your home. Measure several times if necessary so you could be sure a certain piece is suitable for its designated spot.
Layout
Once you have all the measurements figured out, it's time to make up your mind about which space serves which purpose. Now you should take a moment to decide if all the areas will stay the same or you plan to change things up. While your kitchen and bathroom will usually stay just where they are, other areas may need some adjusting. You may want to go for an open plan or quite the opposite – add a few walls to divide the available space. Perhaps a dining room seems more appropriate for living space or maybe you have any other idea that makes the best out of your new space. After all the decisions have been made and you have your new space exactly how you want it, it's time to think about the layout of each room. The way you place your furniture determines the vibe of the room. So furniture placement should be given some careful thought.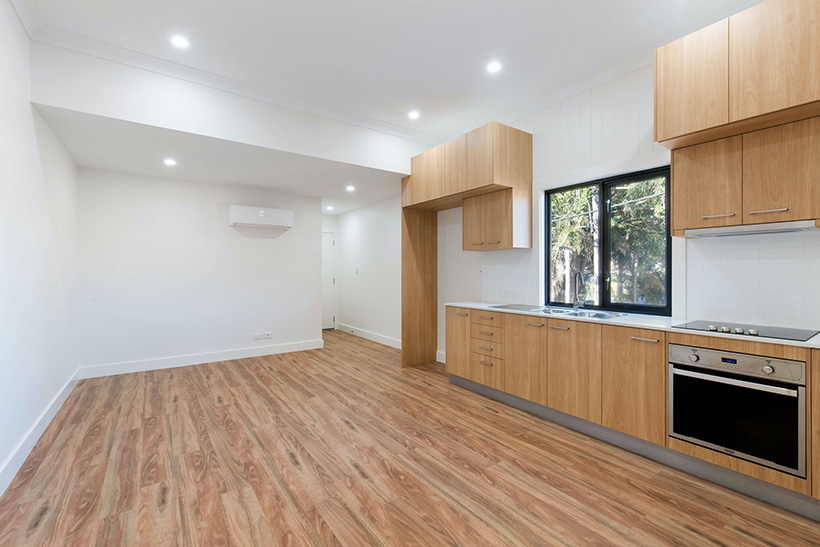 Also, furniture style should be considered since it will also play an important role in how you feel in your space. Once you decide which pieces you want to have in your room, you can use any tool of your choice to check how it would look in a certain space. Most apps allow you to move furniture around so you can try different options and see what works best. Finding the perfect layout may take some time so be patient and try various furniture placements until it feels just right. If you're curious about why is the layout important to be shared with the mover, the reason is simple. If they know which piece of furniture goes where they'll be way more efficient. They won't have to ask you about an item's designated spot so they'll get the job done much faster and easier.
Traffic flow
Another thing you should pay attention to when creating a floor plan is traffic flow. You must make sure that you can move around your home freely without any obstruction. You should be able to maximize the space in such a way that it also becomes practical and not only pleasing to the eye.
Why should you prepare a floor plan for movers?
Floor plans are beneficial to you and to your mover for several reasons. It is always easier to complete the job if you're organized than if things are done randomly. First, knowing exactly what will happen in your home can save you money. Just imagine paying movers to move bulky or heavy household items only to find out they can't fit into your new space. A floor plan will help you avoid that and figure out what's better to leave behind. Next, the floor plan will save you time because you won't have to bother by finding a layout while your movers are waiting with a piece of furniture in their hands. Eventually, you will pack and unpack easier when you know where each item belongs.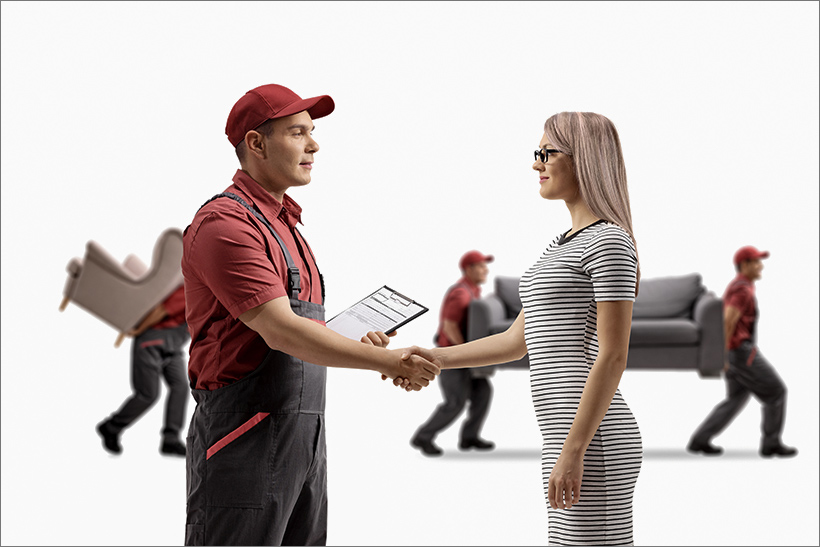 Summary
Creating a floor plan for your mover will help them understand exactly what you want from your new home. It will also enable them to help you overcome any potential challenges. By sharing a floor plan with your moving expert of choice, you'll not only save money and time but you will also have a much more pleasant and smoother relocation. Hopefully, this article has taught you everything you need to know about floor plans. The only thing left is to find a reliable moving company in your area. If you're not sure where to start, check out . Check out Movit Movit. We're at your service and we'll be more than happy to answer all your questions. Our moving quotes are free of charge so make sure you contact us and request your complimentary estimate today!.