When it comes to packing your bedroom for a move, you may wonder how to pack pillows – they may be tricky to pack due to their volume and size. Depending on its dimensions, one single pillow can take up the entire moving box so you may end up with dozens of boxes, which is certainly something you want to avoid when moving house and having to be smart about packing space. Between your sleeping pillows, sofa cushions, and countless other decorative ones, you may wonder if there's a way to make the moving process easier. Follow this easy guide to find out how to pack pillows for moving.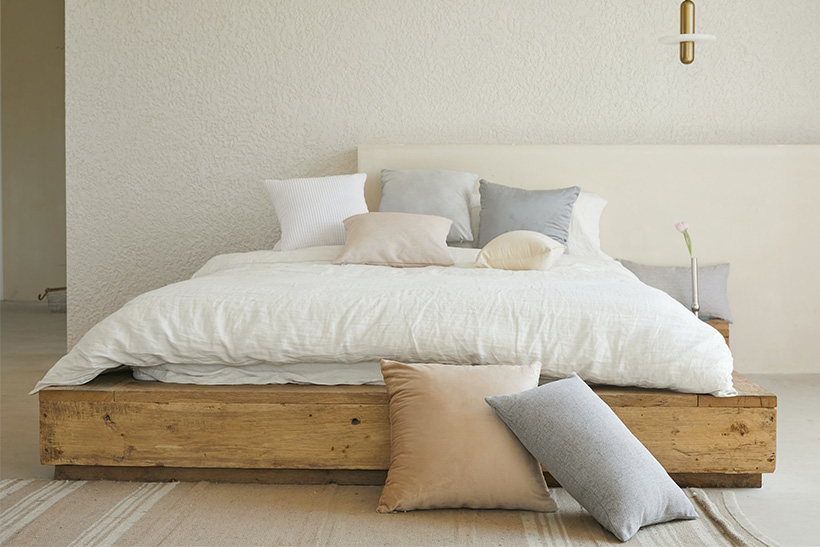 Choose the best packing method
Chest Of Drawers
Instead of moving your chest of drawers empty and losing that precious packing space, put your pillows inside the drawers. Even though it is advised you don't add extra weight to your chest of drawers, pillows are still suitable because they'll almost no weight so they won't affect the weight. A nice option for this strategy is to place your bedroom pillows inside the chest of drawers that belongs to your master bedroom, then place your sofa pillows in the drawers that belong to the living room, and so on. This will make things much faster and easier later on when it comes to unpacking. If you decide to move pillows in this way, make sure you secure those full drawers and use tape to prevent them from opening in transit. Of course, you can always hire professional packers that will wrap the entire item in plastic wrap and moving blankets, protecting it against any damage during the entire relocation.
Moving Boxes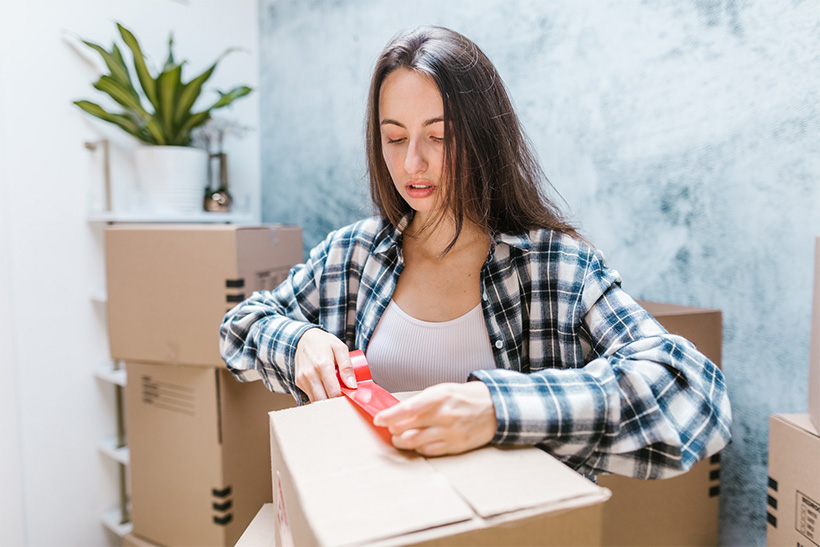 The next strategy for moving pillows has to do with traditional cardboard moving boxes. Considering the fact that pillows can take up too much space, you'll want to go for the biggest boxes you can find and don't worry if the box seems too big because pillows are lightweight so you'll be able to lift the box. It's a good idea to line the box with tissue paper so you would create a barrier and keep pillows intact, especially if you plan on storing them away for a while. Here's a smart hack when you're packing pillows in cardboard boxes – use vacuum bags to compress the air and maximize the space inside the box.
Moving bags
The last packing strategy for moving pillows is using moving bags. They're pretty cheap so you don't have to worry about adding extra expense to your relocation, plus, they're versatile and you can always save them and use them again when you need to. They won't take up much space like cardboard boxes would so you can neatly store them away without adding much clutter to your new home. Moving bags are made of tough material meaning they won't break but they're also soft enough so they won't damage your sensitive pillow fabrics or decorative details. You'll be able to find different sizes so you can choose the appropriate one and you can easily load and unload them since they come with handles.
Sort out
Now that you've decided about which packing method you want to go for, it's time to pack your pillows for a move. Firstly, you'll want to select pillows that will be used at your new home and separate those not worth moving. Take a good look at each pillow you own and see if it's worth the trouble of moving it. This is especially important if you're moving to another state or having a long-distance move since every little bit of your packing space will count in this case. Moving services are usually charged based on the total weight or the size of your shipment so you'll want to give a thought to each item that's being moved – there's no point in paying extra for torn or worn-out pillows so be diligent at this stage.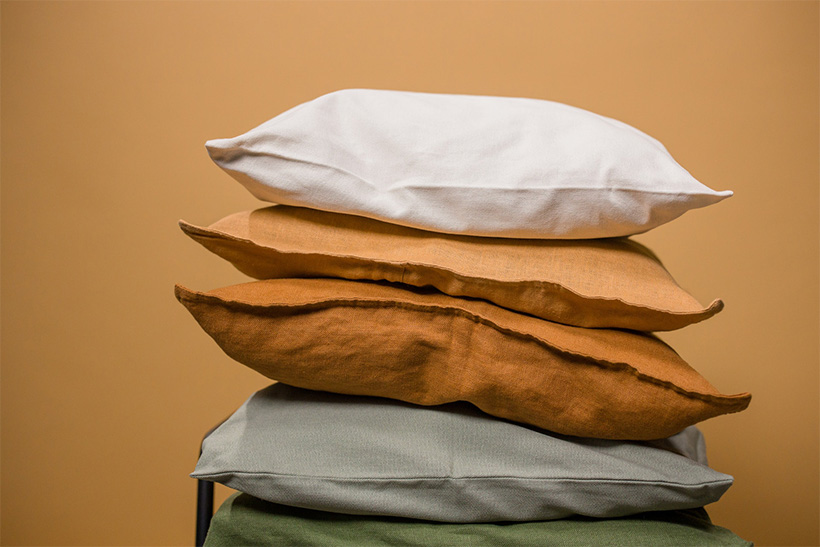 Is there a pillow in your bedroom that gives you neck pain? Relocation is your chance to get rid of it – leave behind anything that doesn't work or stresses you out on regular basis. Moving house is the right time to get rid of any pillows that you should have thrown away a long time ago and get new, comfortable ones after you move into your new home. You can just discard your old pillows but you always donate them to one of the local charities too.
Pack pillows
You've made it so far – the only thing left to do is to pack pillows into a moving container of your choice. Firstly, you'll want to line a few sheets of clean tissue paper inside the box or skip this step if you're using bags. Stack up as many pillows as possible, pressing down to compact them as much as you can in order to fit more pillows. The most important thing when packing pillows is that everything is completely dry – even the slightest damp can cause huge damage. Whether you're using boxes or bags, you must make sure that it's 100% dry. You will then close the box or the bag you're using and label it "pillows" to make the unpacking process faster.
As you can see, packing pillows for moving is simple and shouldn't give you any trouble. However, if you prefer the most convenient method to move house, you can always reach out to your trusted movers and they'll take care of moving your entire household. Professional moving crew can pack, transport, and unpack all of your belongings safely – including pillows. They will also have all the necessary packing materials and tools to make your packing and moving dead simple. If you're thinking about hiring a reliable mover, check out Movit Movit. We're at your service and we'll be more than happy to create a moving plan and provide a free quote too. Let's connect to chat about your upcoming relocation!