Professional moving tools make the process easier, safer, and much more efficient. Supplies like boxes, bubble wrap, and packing tape are usually necessary but there are tools people don't always go for, thinking they're only reserved for professional use. The often overlooked part of professional tools is a moving blanket. Next to a moving dolly and moving straps, a moving blanket is a necessary part of your move when you want to protect your furniture and your property from damage. In the following text, we'll cover some basics about this extremely useful piece of moving equipment so read on to learn how to use moving blankets.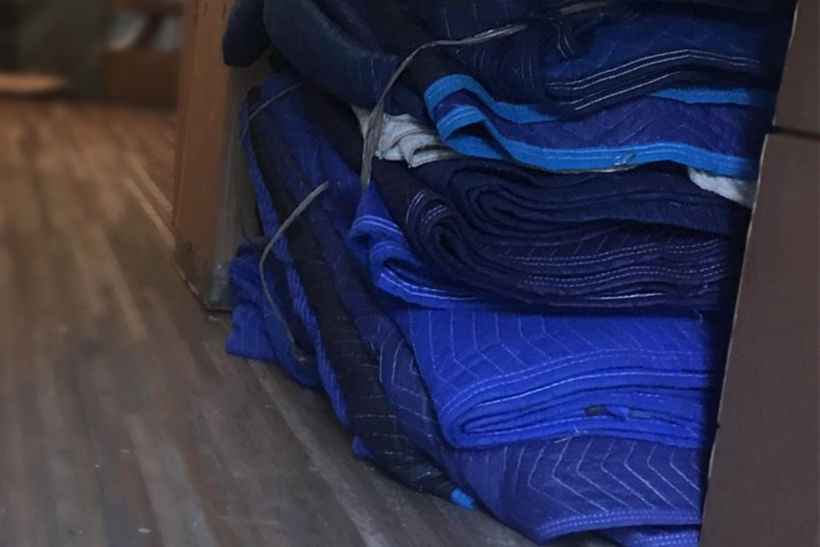 What are moving blankets?
Moving blankets aka furniture pads are coverings designed to protect the furniture or other household items when moving. They're quite thick so they resemble a heavy-padded quilt. Thanks to the heavy-duty fabric that's used to make a moving blanket, it makes a perfect tool to absorb any accidental hits and helps you keep your items and your property safe from damage. In case you hire full-service moving specialists, they'll use their own moving blankets. Even if you're getting services only for transport and you want to pack by yourself, you can still use moving blankets and have everything ready before movers arrive. Eventually, if you're about to have a DIY move, then you should definitely consider using moving blankets to cover your belongings and exposed parts of your property.
Where can I buy moving blankets?
The good news is that you don't have to look far in order to get some quality moving blankets. Most of the home improvement stores have but you can also go for a cheaper option and rent instead of buying. Renting moving blankets can be done through your local mover, or U-Haul, Penske, etc.
How to use moving blankets?
Using blankets for moving is rather easy – basically, you'll use them to cover anything that requires protection. You will then want to secure it in place so it wouldn't come undone during the moving process. Here are some simple instructions on using moving blankets for different purposes:
Using moving blankets for furniture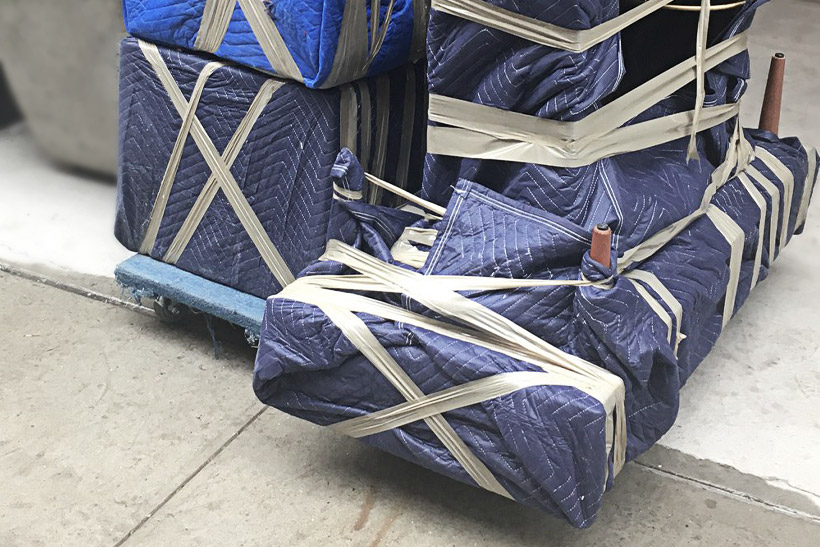 When your items are being loaded and transported, they can easily get scratched or broken but they can also get dirty or dusty. Luckily, moving blankets will help you keep your belongings safe and clean. To use them properly, you should first unfold the blanket and place it over a specific furniture piece. Wrap the blanket around the furniture, making sure all the surfaces are covered. Then use moving straps or packing tape to secure the blanket in place. Alternatively, you can wrap an entire item with stretch tape, whatever you like better or have on hand. In case the furniture piece is too big, another blanket can be added, following the same method. You'll want to check if all surfaces are covered before moving your furniture – you'll get the best results only if your item is covered entirely and no part of it is left exposed. Pay special attention to furniture legs, as they're the most exposed part of the furniture.
Using moving blankets for appliances
Moving blankets are also frequently used for protecting appliances for moving. Home appliances are usually an investment and you'll want to keep them in good shape to avoid unnecessary repairs or even new purchases so this is where moving blankets come in handy. Make sure you unplug an appliance you want to move and wrap the blanket around it, then follow by securing it in place – the method is completely the same as the one you followed for protecting furniture. You may want to use additional professional moving tools if an appliance is too heavy or bulky, such as a moving dolly, furniture sliders, etc.
Using moving blankets for walls and doors
Property damage is one of the main issues you may have to deal with when moving – walls, floors, and doors commonly get damaged during the process. While you're taking your furniture out of the house, you can sideswipe your walls and cause all sorts of issues. Luckily, there are easy ways to protect your home from unwanted scratches, dents, and other issues that require repairs and unnecessary costs. To protect your walls using moving blankets, you're going to want to attach a blanket to exposed areas, such as sharp corners or door frames. Once you cover a specific area, you'll then use the tape to secure the blanket from falling off.
Using moving blankets for floors
Another commonly affected area of your home is flooring – items are often dropped while being carried out or pushed across the room, leaving your floors extremely exposed to all sorts of damage. Luckily, you can simply place the blanket underneath the item or cover your floor entirely, preventing damage with ease.
What are alternatives to moving blankets?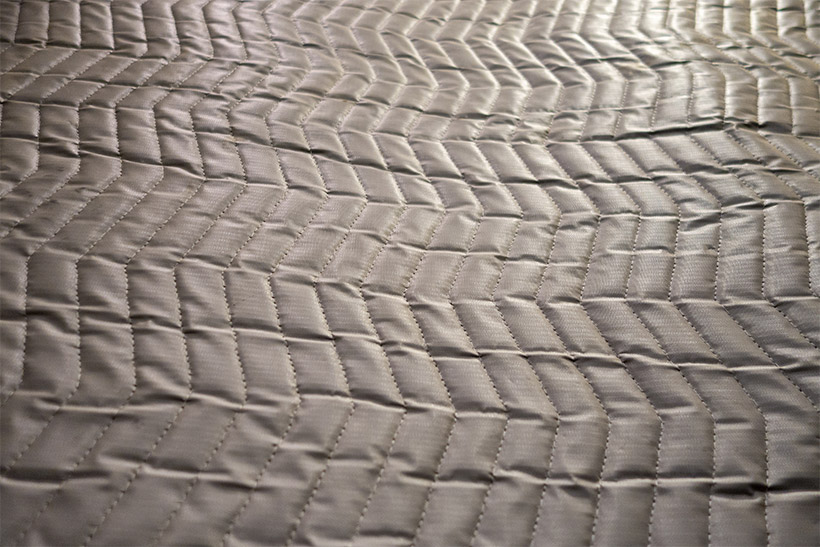 In case you can't get ahold of moving blankets, you can go for a regular blanket and get similar results. However, whenever possible, go for moving blankets because they're designed specifically for this purpose so naturally, they'll provide the best protection for your items and property.
Moving blankets are used by professionals and DIYers alike so they're pretty easy to find, whether you want to buy or rent. Covering your furniture, appliances, walls, floors, and doors with moving blankets will help you protect your property against damage and have your items arrive intact at your new home. However, if you find this to be too complicated and you'd rather let moving experts take care of your relocation, go ahead and contact Movit Movit. Our crew will use all the quality tools and equipment needed to complete your move safely and efficiently. Let's get in touch to chat about your move and calculate how much would it cost for you to move with the help of your trusted moving company.