Although complicated, moving for people with disabilities isn`t impossible. In fact, with proper planning and organization, you can perform the move in a very efficient manner. Instead of letting the move get to you and be overwhelming, make sure to break everything down into very small tasks. Moving can be very stressful for just about anyone, and besides being time-consuming, it will require a ton of your energy and inevitable money. You can always hire a professional moving company to help you with all those tasks, and there are many benefits for people with disabilities you can obtain from the state, but only if you get the right information. So, if you want to learn about the seven moving tips for people with disabilities, check out the following text below.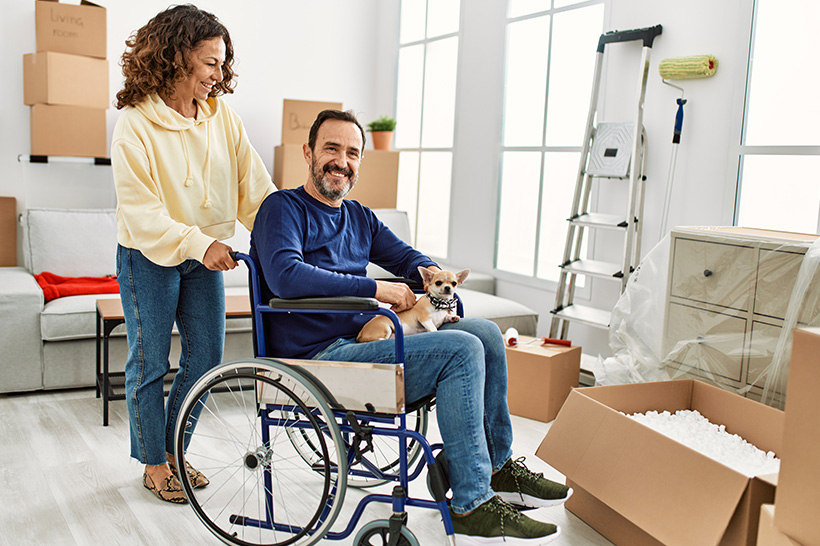 1. Hire Professional Help
This is the first tip on our list since, as we already mentioned, moving can be very stressful for just about anyone, especially for people with disabilities, and that`s why we`re here to help. If you choose to hire a reputable professional moving company, make sure to explore all available options before deciding on the best one. Keep in mind that there are a lot of shady and expensive firms posing as efficient moving companies, and that`s why it is essential for you to explore the internet, ask family and friends for recommendations, and don`t forget to check out reviews since they`re the best way to get to know the company`s work ethic. Of course, there are various discounts for people with disabilities. Also, avoid moving during the season. It would be best to move somewhere between October and April because of numerous reasons and the main one being traffic. Instead of spending hours in traffic jams while the heat is unbearable, choose to move in a cooler climate. Besides, moving during off-peak season is way more affordable.
2. Declutter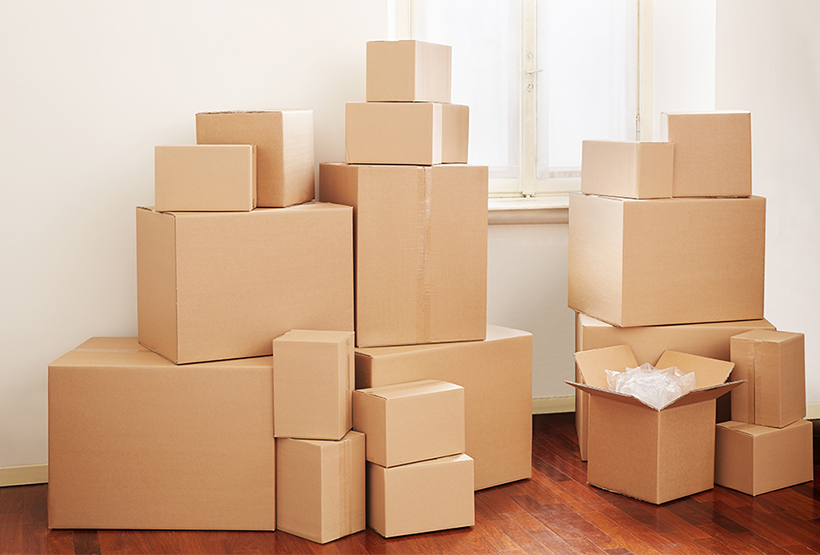 Let`s be honest; most people have a lot of old, outdated, and unnecessary items they`re holding for various reasons. You might don`t want to have to throw away stuff right before your move because it can be a tiring process. However, you`d be surprised how much decluttering can help with your move. We recommend checking out every room in your household and throwing away anything you need or use. You can even earn some money by throwing a yard sale that can cover half of your move. If you want to give to the community instead of making some extra bucks, we recommend donating all the stuff you don`t need to a charity or an unprofitable organization. In any case, you should start by decluttering your home first and get read of anything you don`t need or use, meaning later, during packing, you will have fewer items to take care of.
3. A Home Inventory
After decluttering, we recommend making a home inventory list which is very beneficial in terms of the proper organization since moving can be very hectic even if you organize and start dealing with all the tasks on time. This can be magnified if there are a lot of movers going in and out of your home. Preparing and conducting a home inventory can be very beneficial in terms of keeping track of everything you own in your household. It can even be a money-saving as you won`t make the mistake of purchasing stuff you already have but forgot about. Of course, don`t forget to make a home inventory list after decluttering and not before.
4. Moving Checklist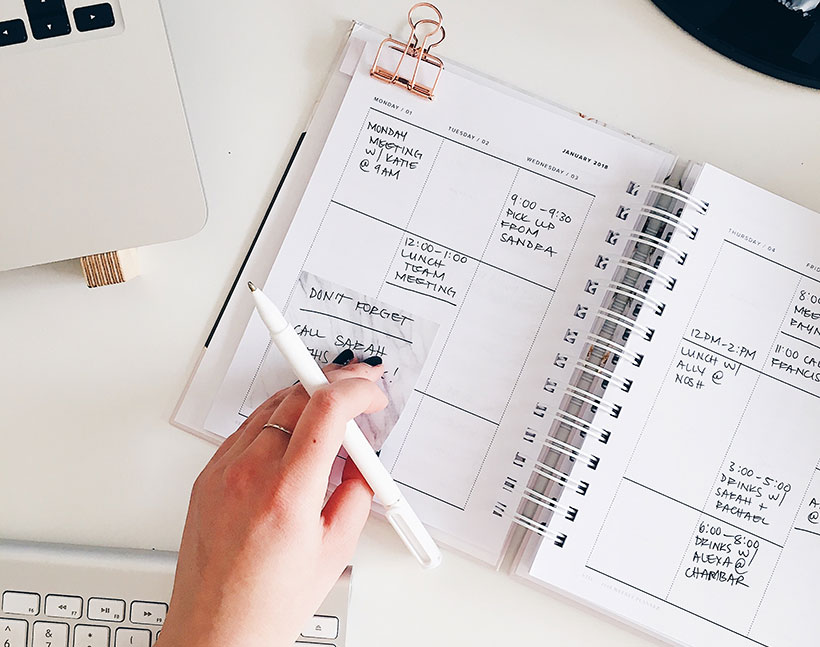 After you`ve decluttered your home, the next thing you should pay attention to is making a moving checklist. Remember when we talked about proper planning, organization, and breaking the move into small tasks. This is where a moving checklist gets in. By creating a moving checklist, you`ll make sure you have everything covered because the last thing you want to experience is last-minute complications which can result in a pretty complicated move and a lot of stress. If you aren`t a fan of paper, luckily, there are various checklists online you can check out (neat, huh?). Of course, if you work and don`t have much time on your hands, ask family members or friends to help you organize to make a move faster and more efficient.
5. An Extra Pair of Hands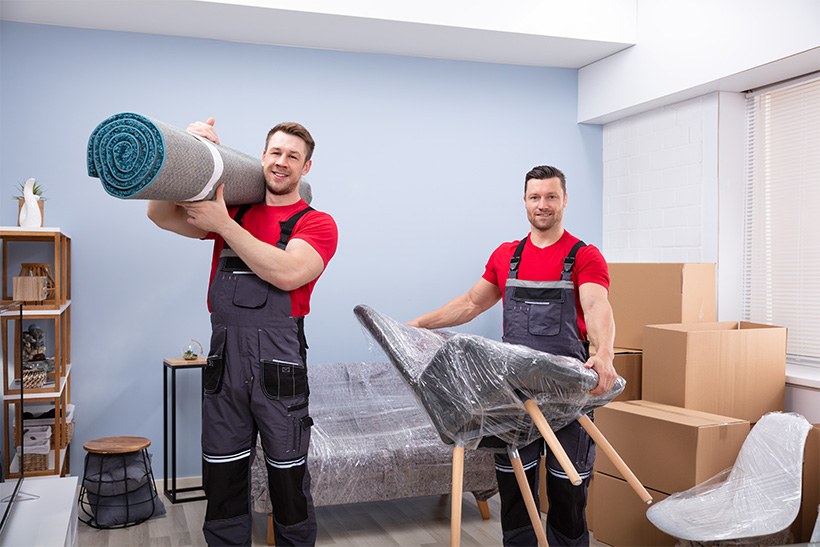 Conducting the move by themselves can be hard for just about anyone, especially for people with disabilities. So, you might want to ask your family, friends, and colleagues for help, especially when dealing with heavy boxes. Although it might seem that professional movers only are fit for the job, in reality, anyone with enough experience can help you with moving tasks. You can repay your friends by giving them money, throwing a going-away party, or getting a couple of beers and pizzas to get your folks energized.
6. Light Packing
While packing, many people make the mistake of overpacking the boxes. Since we`re already talking about packing, make sure to get new boxes since using old ones can result in the breakage of your belongings and, in some rare occasions, injuries. So, let`s get back to the subject. Make sure to pack all the boxes lightly, even if it means that you`ll have plenty of boxes to carry. It`s still way better than overpacking. Pay attention to the weight of every box. Even though it might seem that it will require more effort to take care of a bigger number of boxes, we advise distributing weight on more boxes.
7. Essentials Box
Oh, and don`t forget to pack a bag of essentials that you will keep nearby during the move. By packing an essential box, you`ll avoid the stress of having to find everything you need when you arrive at your new home. The essential box should include your clothes, toothbrush, documents, medicaments, books, blankets-basically everything that will make you comfortable.