Advertising is one of the most important parts of any successful event so it only makes sense you advertise your garage sale in order to get nice attendance and make the best out of the experience. If you're wondering how to advertise a garage sale before moving, we've prepared some easy ideas in the following text. From printing off flyers and posting online to getting the word out in person, you can find easy and creative ways to let people know you're about to host a sale in your yard. Keep in mind that advertising is necessary so don't underestimate its importance when it comes to your sale. Ultimately, you want as many people to show up and sell as many items displayed – but that will only be possible if you put time and effort into organizing the event like a pro and creating a proper moving sale advertising strategy.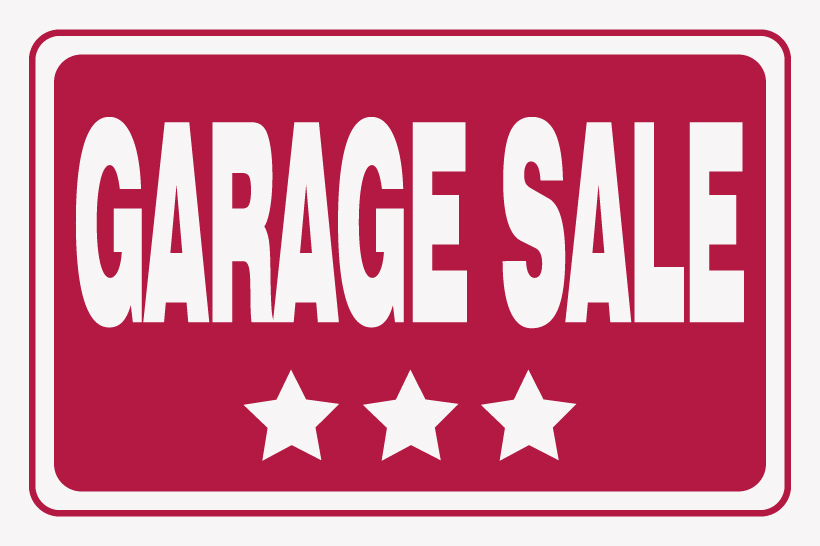 While the traditional sign by the road is one of the ways to go, there's no reason for you not to get creative and find a whole new unconventional way to announce you're about to hold a sale in your yard before moving. We'll list a few simple and effective ways to advertise but you can always come up with your personal unique ways to spread the word. If you're planning to sell some of the things before relocation but you're not sure about how to attract people, carry on reading to find a few simple ways to advertise your upcoming moving sale.
Social media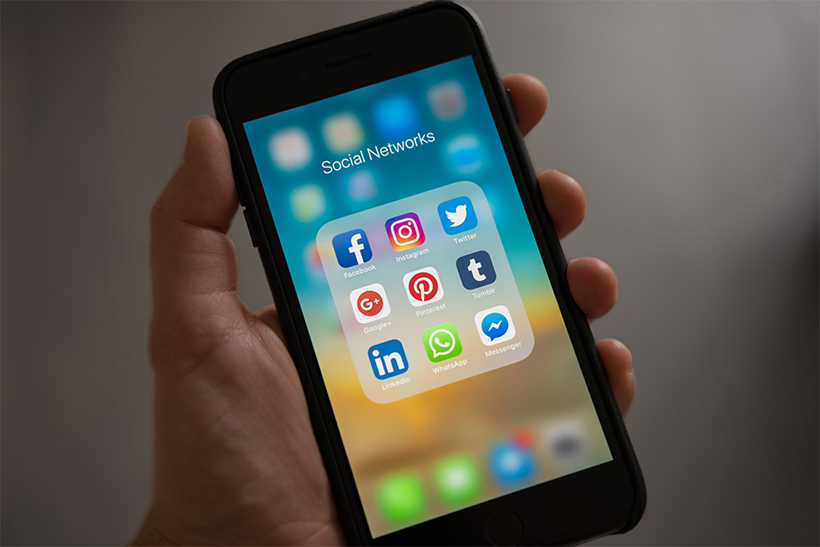 The first and easiest way to get the word out is to post on social media networks. Most people use several or at least one network daily so make sure you post on various ones – Facebook, Instagram, Pinterest, Twitter, are some of the options. You should also use hashtags, such as your city's name or other details related to the sale. Also, make sure you post updates on your event, such as a picture of a cute lemonade stand you set for your guests, a picture of a cool item you just sold, etc. Encourage people to check out your sale and engage them as much as possible.
Websites
There are a couple of websites that make a great way to advertise your moving sale and the best thing is that they're free. The most popular website you can post your ad for a garage sale for free is Craigslist but you can also check out Garage Sales Tracker, Yard Sale Search, etc.
Signs and posters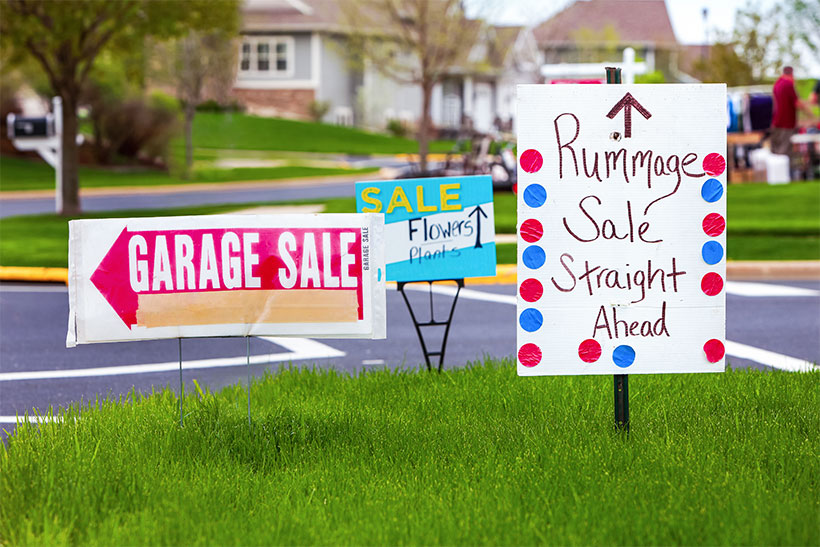 A good old poster is another way to let people in your neighborhood aware of your event. Look for creative ways to design your signs or posters and make them stand out. Eye-catching signs with big letters are much more likely to attract a passerby and make them want to see what's going on. Then, you must include important info, such as date and time, perhaps even pointers to help potential customers find your place easier. Also, some details about the kind of stuff you're selling are also helpful when you're creating an eye-catching and informative poster. Of course, you must be sure to check in advance if you're allowed to hold a sale and if there are other guidelines – check with your local authorities so you wouldn't get fined. Another great idea for posters is to ask local businesses if they mind letting you post in their windows. It can be any business in your area, for example, your longtime hairdresser may be willing to post in their window about your event. The main idea is to get the word out as much as possible and attract more potential customers to your sale.
Extra tips for a successful garage sale
It's worth knowing that even the best advertising strategy will not make your event successful unless you put effort into making it pleasant and attractive for customers. To do so, start by selecting those household items you want to sell. Inspect each item closely to check its condition and decide on its price. Then go ahead and organize your items by groups depending on their purpose, style, price, or any other way you find appropriate. Attach a price tag on each item and display them nicely and neatly so your potential customers could easily browse and see if anything catches their eye.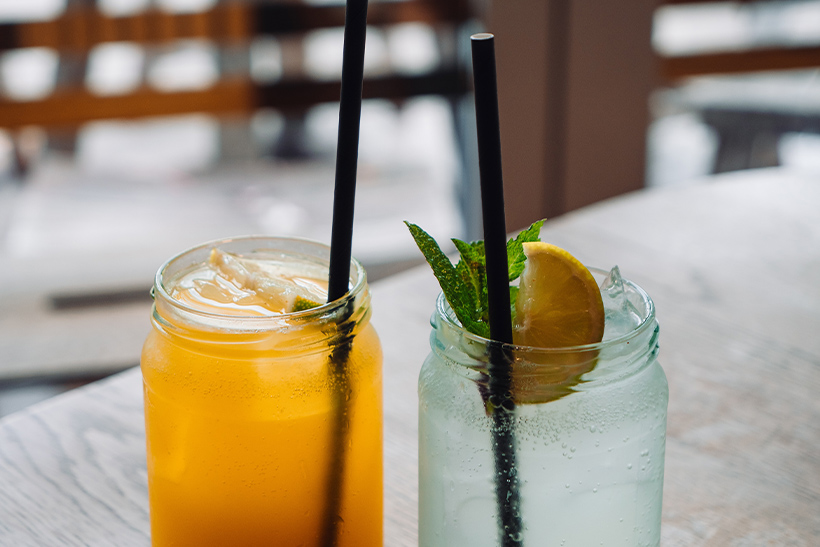 Next, be a good host! Make sure you greet each person visiting your sale and welcome them in the appropriate way. Having a lemonade stand, some snacks, and refreshments for people browsing is always a nice touch and will make your guests feel more welcomed, resulting in a more successful event overall. Also, check if there's enough space for parking, as you don't want people arriving at your sale only to leave minutes afterward simply because there's nowhere to park. If necessary, find a more suitable location to host your sale or team up with one of the neighborhoods that has more parking space. Partnering up is a great idea since you and your selling partner will have more items for sale, plus, you'll have a bigger reach since they'll notify people you don't know. Bigger attendance plus more items – it's a win-win. And hey, don't be afraid to bargain! Lower the price if someone is interested in one of your items – after all, the point of a garage sale is not exactly to become rich but rather to get rid of unnecessary items while also making a few extra bucks.
It's widely known that the moving process is exhausting and time-consuming so many people choose to hire professional movers for the job. While you take care of your garage sale, movers can pack your entire household and transport it safely to your new address. If you're still uncertain about where to find a trustworthy mover with affordable rates, check out Movit Movit. Contact us by phone or email to chat about your upcoming relocation and create a customized moving plan. Also, we will be more than happy to provide a free moving quote, so make sure you reach out!