Moving usually involves a couple of "simple" tasks, including packing, loading, transport, unloading, and unpacking which isn't too troubling when moving regular-sized items. However, the whole thing can get more complicated when you decide to move big and bulky pieces of furniture. Not only is it complicated, but moving heavy and oddly-shaped items can be very dangerous, especially for your spine and knees. We recommend thinking twice about whether you want to perform the move by yourself or hire professional movers. If you choose to hire professional movers, we recommend taking enough time to research and explore all available options before making the final decision, especially if it's your first time moving. However, those who decide to perform the move themselves and plan on transporting heavy items should find a few helping hands. Luckily, there is moving equipment that will ease the burden off your shoulder, such as a shoulder dolly. However, you might have a hard time figuring out how to use it properly. So, if you want to learn How to Use A Shoulder, Dolly When Moving, check out the following text below.
Let's be clear, there are a couple of ways how to use a shoulder dolly, and we recommend following more detailed instructions. However, if that's not possible, we made a quick guide that will help you manage. In any case, make sure to take a good look and try out every method a couple of times before the moving day comes just to make sure everything goes in the best possible manner.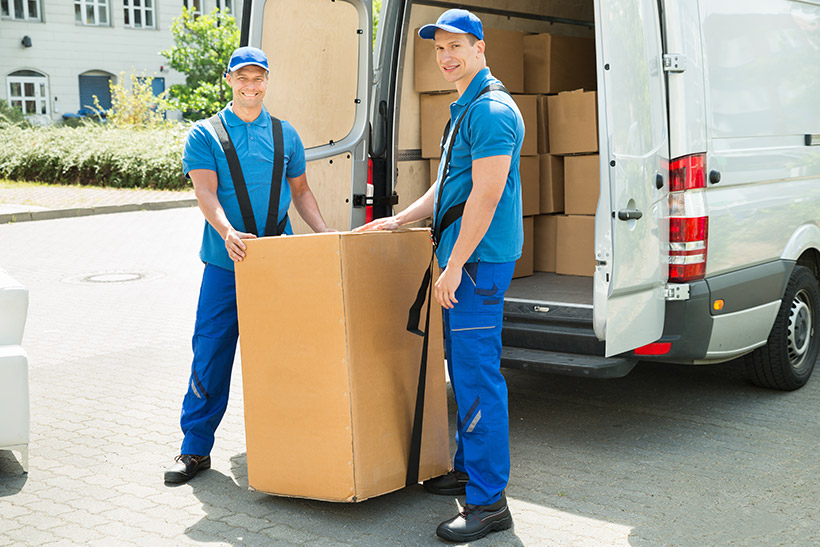 Quick Guide:
•

It is recommended that each lifter puts on a metal buckle facing forward or, in other words, a harness.

•

It's important that the aforementioned harness marked "X" is centered properly in the back.

•

For the item to be lifted, you need to place the lifting strap under the item.

•

For maximum safety, we recommend threading the lifting strap through the metal buckle found on the harness.

•

The next thing you need to do is adjust the lifting strap to fit the item that you want to lift. Also, simultaneously straighten your arms until your elbows lock and then stand up.

•

This will help triangulate the item with your body and provide stability and maximum security while moving.
Higher Lifts: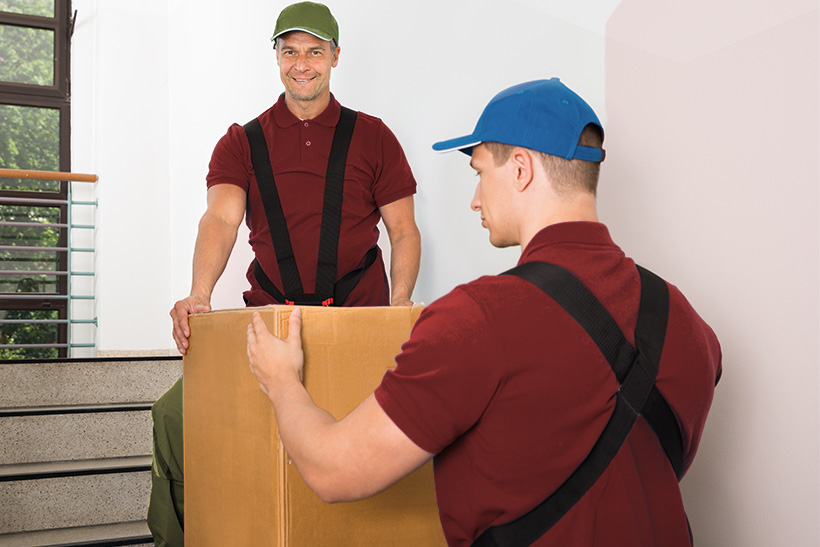 •

Never use a shoulder harness and any kind of arm loops at the same time.

•

Insert the lifting strap into the so-called tension buckle while adjusting the length.

•

The next thing you should do is position the loops on the forearm near your elbow.

•

When your back is straight, make sure to bend your knees while adjusting the strap for desired lifting height.

•

Always communicate with your lifting partner during the lift.
Detailed Guide:
Now, we'll proceed with a more detailed guide that will help you perform the task in the best possible manner.
•

Make sure that both lifters put the aforementioned harness on over their heads while making sure that the buckle is in front of you. Also, the "X" should be in the middle of your back for maximum safety.

•

Bend your knees and position your body into a semi-squat. The deeper you decide to squat, the higher you'll lift the item.

•

Never lean towards the object as this can result in serious back injuries.

•

Weave the aforementioned lifting strap through the buckle.

•

Adjust the length of the strap so when you decide to stand up, there is some tension left on your shoulders.

•

If you or your partner are taller, they'll have more webbing than the shorter person.

•

Keep in mind that there can be excess webbing when you stand up, which can be prevented by tying it around your body or tucking it in between the harness and your body.

•

Make sure your arms are straight and push against the object you plan on moving, which will keep your back in proper alignment while putting the weight of your object on your shoulders and legs.

•

Push against your object with your arms until they're straight while slowly straightening your legs which will help you balance the object with your hands and arms.

•

Make sure to communicate with your partner all the way thru the process.
Additional Tips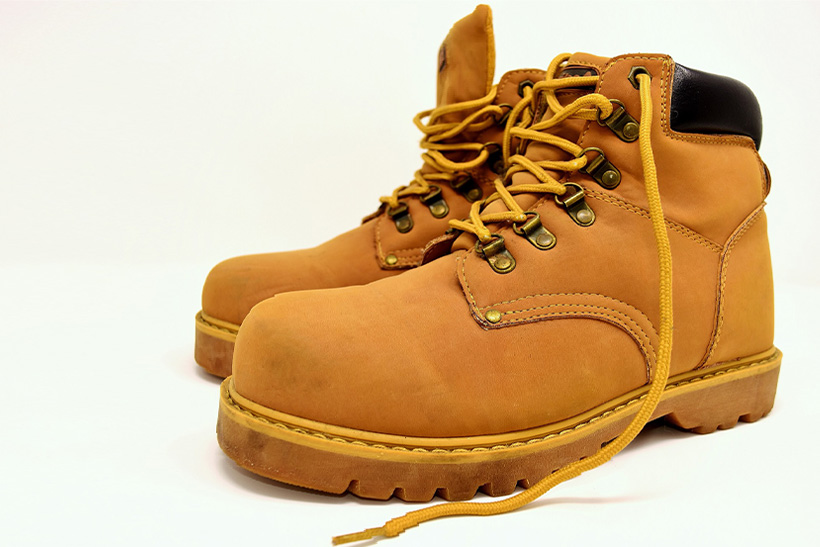 We recommend wearing closed-toe shoes that aren't made out of slippery materials, which will prevent losing control over the object. Always remember to clear out the route, as this is one of the most common mistakes you can make. Again, and we can't stress this enough, communicate with your partner all the way thru the process. Try to take a day or two to practice different lifting techniques so you can see which one suits your needs best.
Hire Professionals
Even though you might want to deal with the task by yourself, in some cases, it's impossible to find a couple of helping hands which is why we recommend thinking about hiring a professional moving company to take care of the whole thing for you. Also, if you have already experienced some back injuries, we highly recommend staying away from any lifting during the move.
If you decide to hire a professional moving company, keep in mind that there are numerous shady companies out there, meaning that you should invest a week or so to explore all available options before making a final decision. Also, always perform a background check on the desired company just to make sure you're dealing with pros and not foes.
In any case, best of luck with your move.