When moving out of your old place, you`ll probably feel excited and nervous about your new surroundings, which can lead to some crucial mistakes resulting in damage to your property. It is natural that you will feel overwhelmed and think about several tasks at the same time, including proper planning and organization, taking care of your kids ( if you have any), packing, loading and unloading, transport, and unpacking. So, there are a lot of things you need to think about. The last thing you`d want is to deal with property damage because of carelessness, but in some cases, these complications can happen. So, if you want to learn how to evade property damage when relocating, we recommend checking out the following article.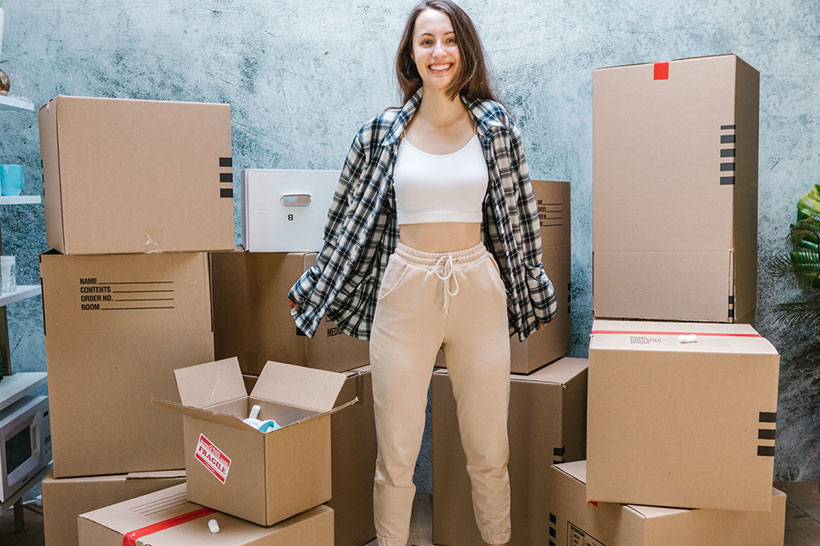 Packing
It`s essential to pack smartly, which is a great way to protect both your property and your possessions while moving out, so supply all the sturdy boxes with cushioning. Also, don`t put too many items in one container, especially if they`re very heavy. Lighter and smaller boxes are way easier to carry, which means that the risk of any damage is significantly lower.
When it comes to large and bulky furniture, it is important to disassemble it before moving as it will be easier for you and your crew to carry it. If you can`t gather a crew, there are moving companies that take care of loading and unloading only, which can represent a great help, especially if you are scared about hurting yourself (especially if you have already experienced some injuries in the past), and damage to your property and your belongings.
Moving Equipment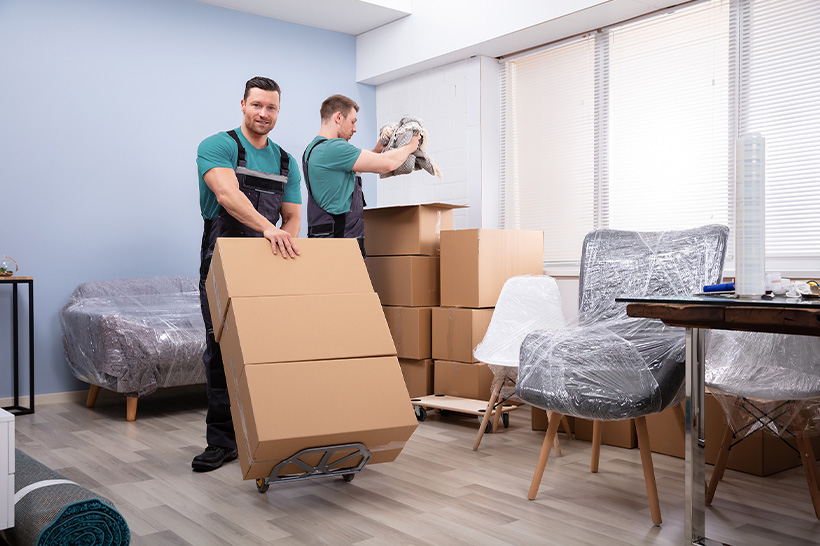 Next, using proper moving equipment is something you can greatly benefit from and feel more secure, especially when dealing with heavy items. We will accentuate the dolly, furniture pads, and lifting straps as this equipment is a great way of ensuring no property damage occurs. Moving equipment and moving materials can be obtained in several ways, including borrowing, buying, or even renting it. Dolly-dolly can prevent all the heavy items you need to move from being dropped on the floor, which can result in dents and breakages.
Also, using a dolly will help you prevent the furniture from bumping into door frames and scratches, which can result in scratches and chips. Lifting Straps-if you need to lift and carry heavy items, lifting strips are a great way to ease the whole process as long as you use them properly. If you have no experience on the subject, check out the various articles online, which can surely help. Furniture Pads-Furniture Pads are used to slide the pieces you need to transport, thus avoiding scratching the floor.
Floors and Carpets
Although many people overlook this step, the last thing you`d want in the middle of the move is to damage your floors and carpets, especially since some pieces can be very expensive. So, we recommend covering the carpets and floors with some different protective anti-slippery materials. You can even use carpet film protectors, large cardboard pieces, plywood sheets, or even some old rugs, sheets, and curtains you don`t need as long as you make sure that they are well-secured and in place. Also, avoid sliding furniture on the floor without any pads. You can achieve this by using moving blankets or a dolly. Furthermore, replace the covering materials, and place doormats when they get too dirty to avoid soiling and staining the carpets and the floor.
Walls and Corners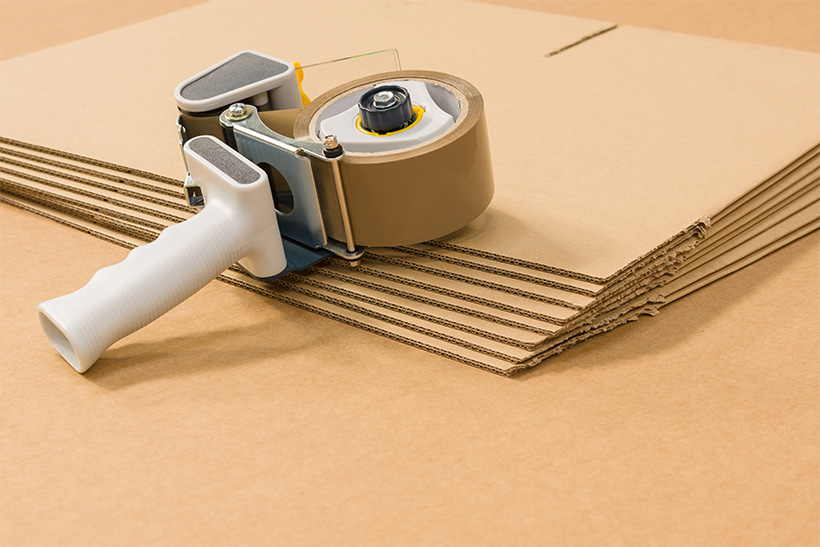 Walls and corners are another risk since they`re really easy to damage, which can result in unnecessary expenses you can avoid by following our advice. Tape up cardboard pieces or old fabrics on the walls to prevent any possible scratches, scuffs, and holes. You can even install corner guards as they are the most effective protection to prevent chipped corners.
Stairs and Banisters
How to protect stairs and banisters? Although it might seem complicated. The answer is very simple. You can provide anti-slippery protective coverage for the stairs, and we recommend wrapping up the banisters with any fabric like furniture blankets. It is important to tape them securely and, of course, be very careful not to trip or even fall down the stairs, as carelessness can result in really serious injuries that you`d want to avoid at any cost.
Door Frames
Also, door frames, when damaged, aren`t very fixable, meaning that you will most likely have to replace them, especially if you are selling your old home. Luckily, you can purchase door frame guards and even foam padding, which can provide effective protection for all your door frames.
Additional Tips
Furthermore, we conducted a list of some bonus advice we can ease your move resulting in absolute avoidance of property damage. Always measure the doors since you`ll need to carry different items through them, especially when it comes to big and bulky objects. Also, disassemble larger pieces of furniture. Although it might seem like a hassle, it will make the whole move easier, especially the loading and unloading.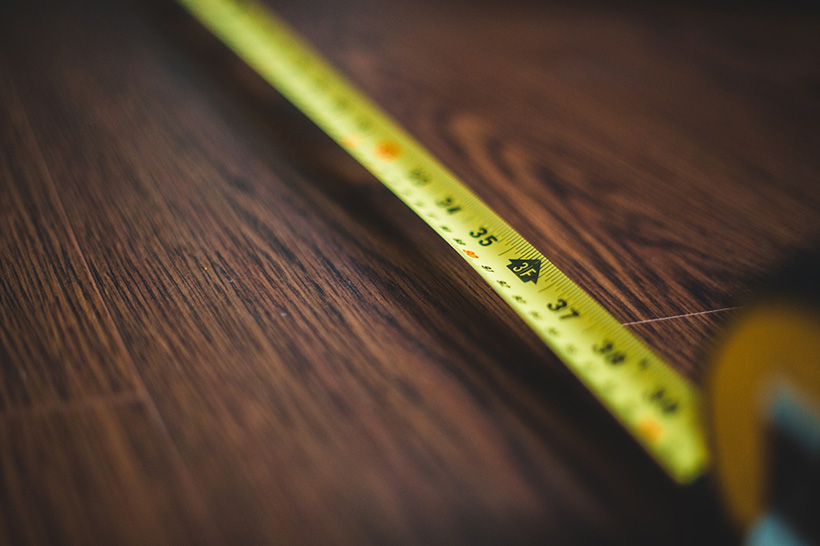 Clean the pathway from any obstacles. The most common damage and injuries come from toys your kids can leave on the path since they have no awareness, especially if they`re really small. Take all the time you need meaning you should not rush the move. Also, take any needed breaks to rest before continuing the move. Empty the cupboards and drawers, making them lighter while eliminating the possibility of any objects falling out. Furthermore, secure drawers, cabinet doors, and all others with stretch tape.
Get any help you need meaning you should ask friends, family members, and colleagues if they have some spare time to help you conduct the move.
Lastly, before moving out, clean the whole place thoroughly.
We hope our article on how to evade property damage when relocating helped you get some insight. Remember, safety is the most crucial part of the move, so make sure to take your time and rest whenever you need to.