A sustainable move does require patience, planning, and even creativity, but it's not as hard as it seems. A thoughtful mindset combined with a few tips from reliable movers NYC is the right way to have a more eco-friendly moving process. There are so many different things you can do in order to reduce your waste and carbon footprint while moving house. Regardless of whether you choose to hire a moving company or decide to DIY relocation instead, these tips will help you have a greener move. From eco-friendly moving supplies and vehicles to a careful recycle plan, there's a whole host of ways you can lessen the impact on the planet while hauling your life from one place to another. If you care about the environment but you're not sure what to do to make your relocation less gentle on it, we've got you. Carry on reading to find our simple guidelines to a sustainable move.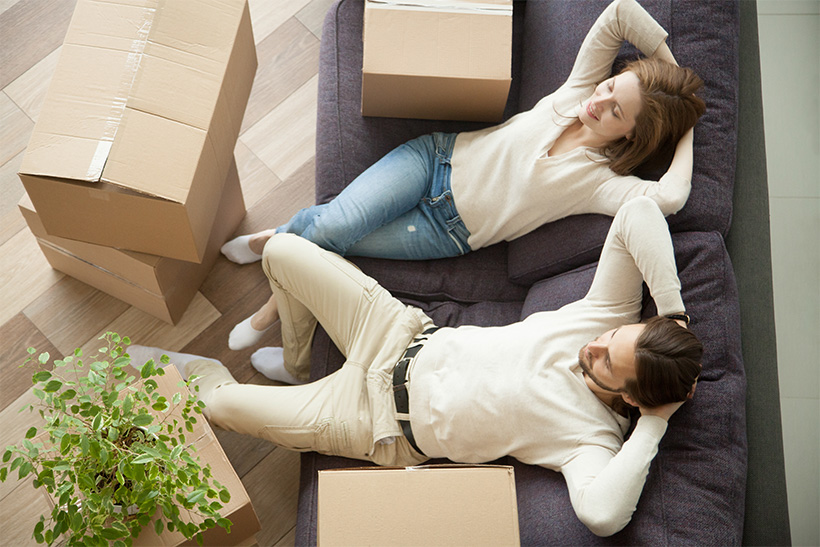 Home items for packing
The first thing you can do for your move to be more sustainable is to use soft fabrics instead of newspapers, your towels, blankets, linens, and other soft fabrics you already have in your home can be used for wrapping fragile items and creating one layer of protection. In case some of the items are too fragile and require more protection or you don't have enough soft goods, go ahead and use recycled paper or old newspaper. Another option includes finding biodegradable alternatives to packing materials, so go ahead and research eco-friendly packing supplies in your area.
Don't buy – rent instead
The next effort you can make for the moving process to be more sustainable is to skip buying cardboard boxes. Of course, moving boxes are essential for transporting your things but that doesn't mean that buying new ones is the only way. Even though they're most commonly used, cardboard moving boxes are one of the least sustainable ways to pack and you'll be left with a huge waste afterward. Yes, you could gift them to somebody or reuse them in some way but the most sustainable thing to do is to skip buying them and go for renting option instead. There are plenty of options for box rental so consider going for one of them and conveniently bring your boxes back after you're done with relocation.
Sell or donate before moving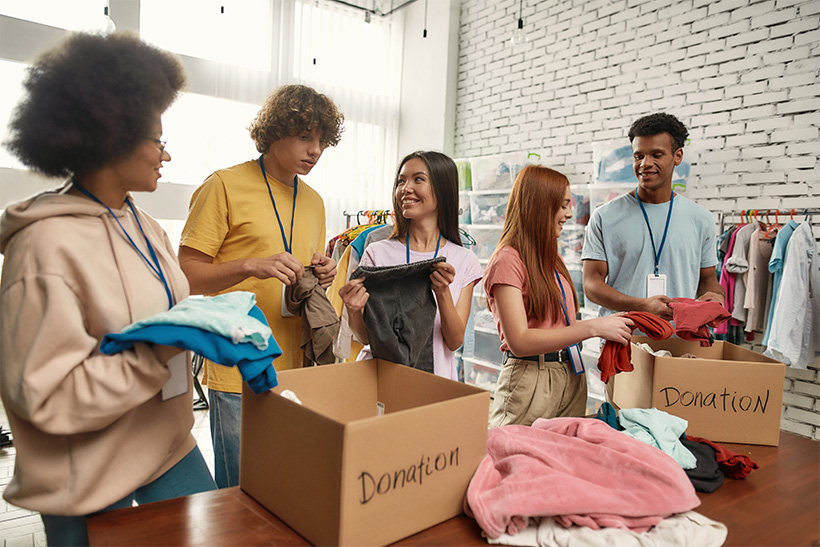 Decluttering your home is always a good idea when you're about to move but it is really helpful when you want your move to be sustainable. To get rid of unnecessary things in your home, you'll want to be selective about what's used and what's not. Letting go of some items will allow you to have a more seamless packing experience so go through your household way ahead of moving day. After you sort out room by room you can separate everything you no longer need and host a garage sale or sell your things online. Craigslist, eBay, and Facebook Marketplace are only a few of those places where you can easily sell your household items. The next great way to get rid of extra stuff is to donate them to one of your local charities.
Recycling plan
There's no way to avoid accumulating trash while moving even if you're not prone to cluttering your home. That's simply because while going through every single area of your home, you'll find plenty of items that you just want to throw away. But if you choose to just throw those things away, you won't do much for sustainability. Instead, be mindful about recycling and create a plan in advance for dropping things off – figure out the best place to recycle your paper, electronics, clothes, or anything else you have to get rid of. This also includes food as some of it will most certainly be left behind after you move. To deal with it like a true green warrior, consciously throw away your food – recycle food waste properly and donate your canned goods to local shelters.
Make your new home green
Your move-in date is a perfect time to step up your green game and make more sustainable choices. There are small things you can implement in your new home to make it more eco-friendly, such as installing solar panels, registering for paperless utility bills, buying energy-efficient appliances, investing in rechargeable batteries, and using eco-paints for painting your new house. You can also use recyclable grocery bags and change your regular toothbrushes for bamboo ones. These are only a few examples of how the little things can make a difference and help you start new, more sustainable habits. Remember that every little bit of eco-friendliness helps, so don't think that small things don't have an impact, because they do.
Hire movers who share your passion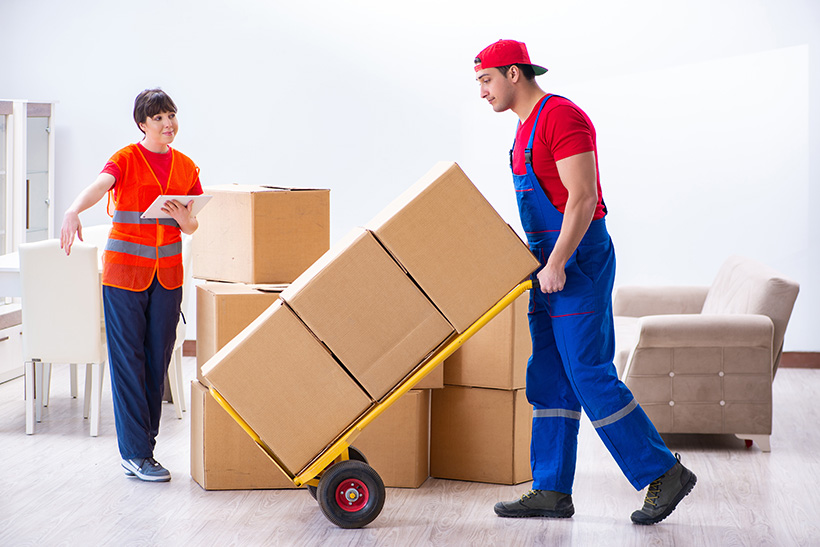 If you start with green habits today, the planet will thank you later, and some moving companies are aware of this fact – they care about the environment as much as you do. To understand what makes a mover eco-friendly, ask for recommendations, read reviews, and ask them directly as well. Every green moving company will be more than happy to share the practices that help them conduct more sustainable relocations. Examples include planting a tree for every customer served, using biodiesel for moving trucks, offering reusable and rentable moving boxes, etc. Eco-friendly moving companies are out there − it's up to you to find them.
Less driving emissions
Depending on the size of your household, you'll have to take a few more or a few fewer trips to and from your current home. Less is more in this case, so you'll want to drive only once in order to reduce gas emissions and reduce your environmental footprint, making the move more sustainable. To do so, consider renting a moving truck that's big enough to hold your entire shipment and opt for rental companies whose vehicles run on biofuels instead of those running on fossil fuels.
If you want to have an efficient, affordable, and eco-friendly move, contact Movit Movit and get a free moving quote.