Packing and moving heavy or bulky pieces of furniture is one of the least fun moving tasks but it has to be done at some point. The weight, shape, or size of a dresser can make the process more difficult in some cases but there are ways to make the job easier. If you're wondering how to prepare that oddly-shaped dresser for moving, we've got you covered. Carry on reading to find simple steps on how to pack and move a dresser.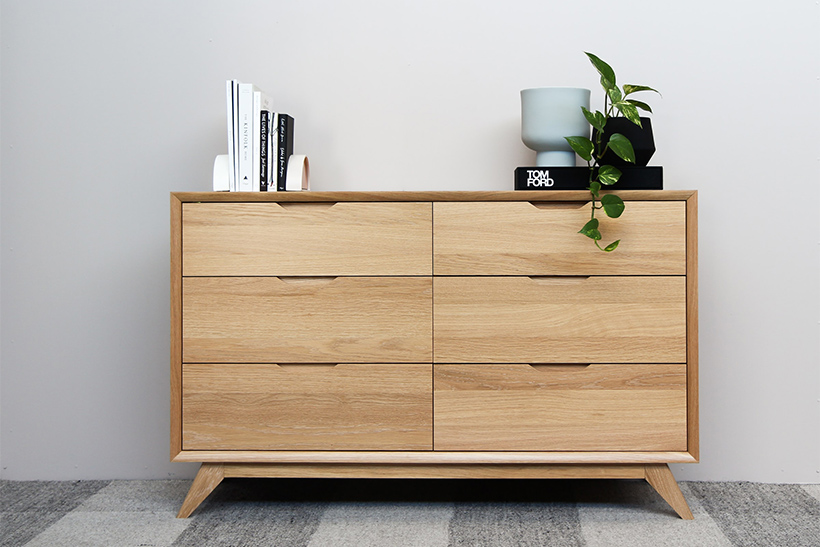 Size and weight check
Before you pack a dresser for moving, you should check its size and weight. The dimensions play an important role in moving heavy and bulky furniture, and that's for a couple of reasons. The first reason is that you'll have to lift and carry it or load it onto a moving dolly. For example, a huge solid wood dresser will be impossible to lift, while another lighter material will make it much lighter and eh the whole process easier. Another reason is that you'll want to make sure that your dresser can fit through the doors – if it's too big, you'll have to take the doors out or disassemble the dresser. If you have narrow doorways, that's another area you have to measure to check if you can pass through it with a dresser.
Gather supplies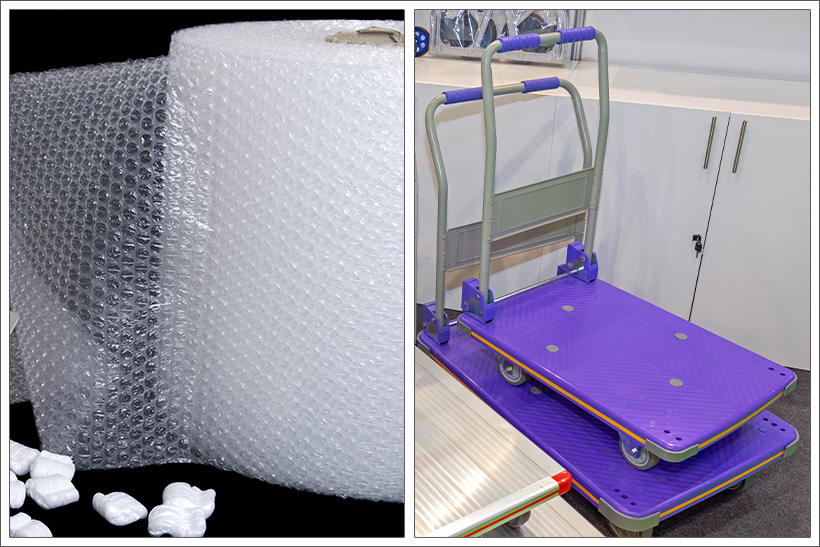 After you've made sure the size doesn't stop you from taking the dresser out, you should get all the necessary supplies. You'll need items for wrapping a dresser, such as plastic stretch wrap and furniture blankets, then you'll need a moving dolly for the actual moving part, and you'll need additional tools like some zip lock bags, tape, permanent marker, and paper padding.
Preparation
Now that you're aware of the size and weight of your dresser and you have all the supplies on you, you'll prepare it for moving depending on the situation. For example, if your biggest problem is how to fit a dresser in a moving van, then you should find a way to disassemble your item. Some heavy pieces of furniture can be taken apart, making it very easy to move piece by piece. If your dresser is too heavy and can't be dissembled, you can always take at least some of its parts out, like doors and drawers. Just by doing that, you'll make the overall weight much easier to handle. Before you start disassembling a dresser, don't forget to protect your floors because you don't want to damage them in the process.
Once the floors are covered with cardboard or another protective material, place the dresser carefully on its side (you can also keep it in the upright position if it's easier for you). Then, remove all the screws and bolts to be able to separate one side of the dresser at a time. Bigger parts should be wrapped with stretch tape and moving blankets and smaller parts should be kept in a zip lock bag. If the size of your dresser doesn't call for disassembling, just wrap the entire piece with stretch tape and moving blankets, and secure the blanket with tape.
Decide whether it's best to keep the content inside or not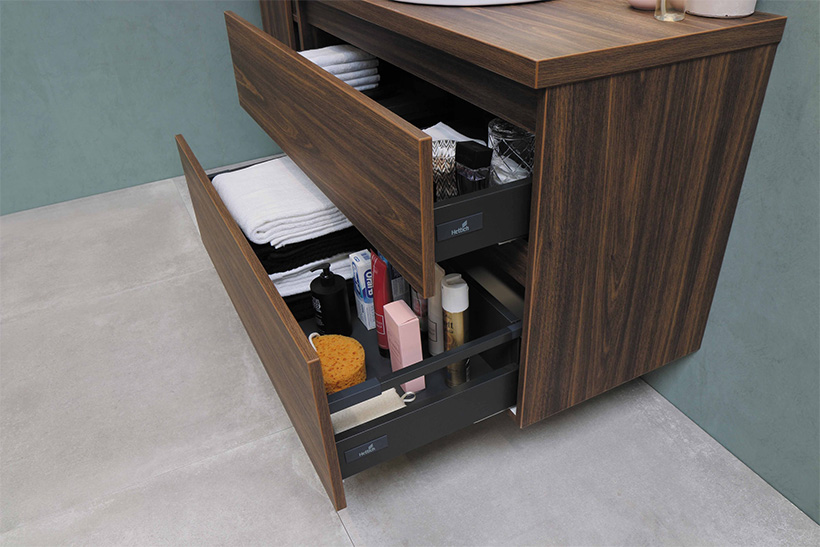 Before you proceed to pack a dresser, you should decide if you want to take all of its content out or leave it inside. If a dresser is in good shape and you only have some lightweight clothing inside, you may want to keep them inside. If you choose this method, carefully wrap the entire dresser and pay special attention to drawers – you don't want them to open during transit. A smart option is also to keep clothes inside but to take drawers out and move them separately. If you decide to go for this option, make sure to wrap and moving blankets to protect each drawer individually. Keep in mind that this strategy works only if you're leaving some soft goods inside, such as pillows, bed sheets, lightweight clothing, etc.
When it comes to sharp items inside the drawers, they can be left where they are, but it's a better option to take them out and move them in zip lock bags – by doing so, you won't risk these sharp objects damaging the inside of your transit when they're shifting in transit. Eventually, you may have things like cosmetics, jewelry, candles, perfume bottles, or any other things people usually keep on top of their dressers, so make sure to remove and prepare them for moving as well – you can simply use some bubble wrap and moving box to pack these items.
Wrap the dresser
After all these steps are done, you can proceed to protect your dresser by wrapping a few layers of stretch wrap around the drawers and the entire dresser. By doing so, you'll prevent scratches but also keep dust and moisture away from your dresser.
Loading time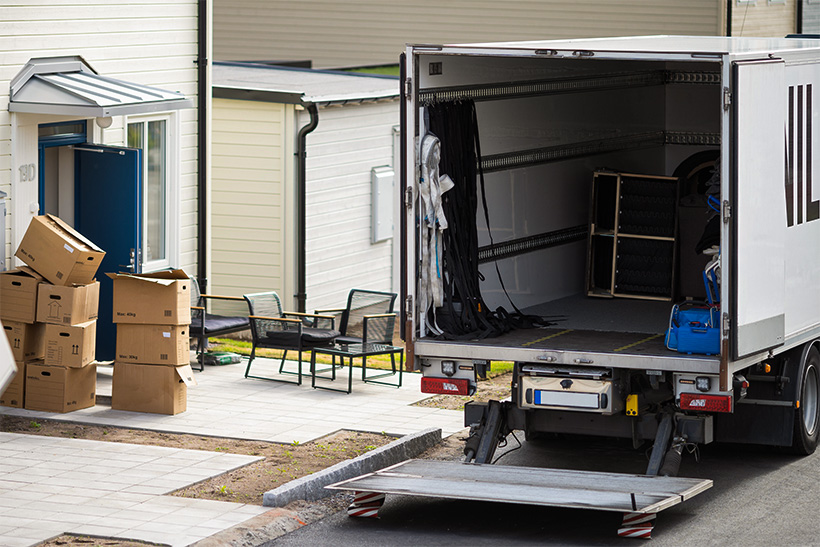 There are only a few final steps you have to take in order to have your favorite dresser in your new home. You're ready and it's loading time! To keep yourself safe and avoid injuries, don't lift a dresser but use a moving dolly instead. You'll rarely see professional movers carrying such a heavy item – they'll always push it on a dolly, so take their advice on it. Rent a dolly from your local movers instead of buying one and carefully load a dresser on it.
Don't forget to use straps to secure the dresser to a dolly so it wouldn't fall, especially during transit. When it comes to performing a DIY move, you want to use all the strategies and tools to avoid injuries, so besides getting a moving dolly, also keep an eye on your posture and proper lifting techniques. Always lift by bending your knees instead of bending your back. Of course, the safest and most convenient way to pack and move a dresser is to hire professional movers.
If you're looking for a reliable NYC mover, Movit Movit is at your service! Contact us and receive a free moving quote.