When talking about the most complicated rooms and areas for packing, we usually refer to the kitchen and expansive bedrooms with bulky furniture. However, garages are very complex to pack, especially since they present quite a storage for various objects, including cultivation and gardening tools, paint, and the items you almost forgot about.
Although garages might not be first on your packing list, they still require attention which may be a problem if you pack up the whole house and forget about it.
Since it still needs to be done and packing your garage can be tricky, especially if you don't organize it properly, read the following text to ease the whole process and save up a decent amount of time.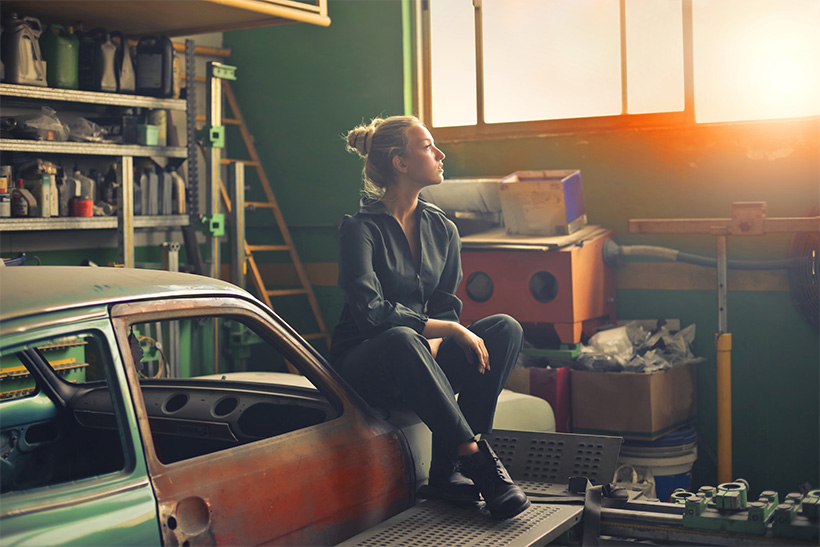 Organization
As we already mentioned before, proper organization is the key to packing up your garage on time. It is recommended to make a list containing all the tasks you plan on doing regarding the garage space.
The first step is definitely sorting, meaning you should divide all of your belongings into three groups: the items you'll be keeping, the items you plan on getting rid of, and the things you can't handle yourself, aka leaving them for the movers to pack.
Elimination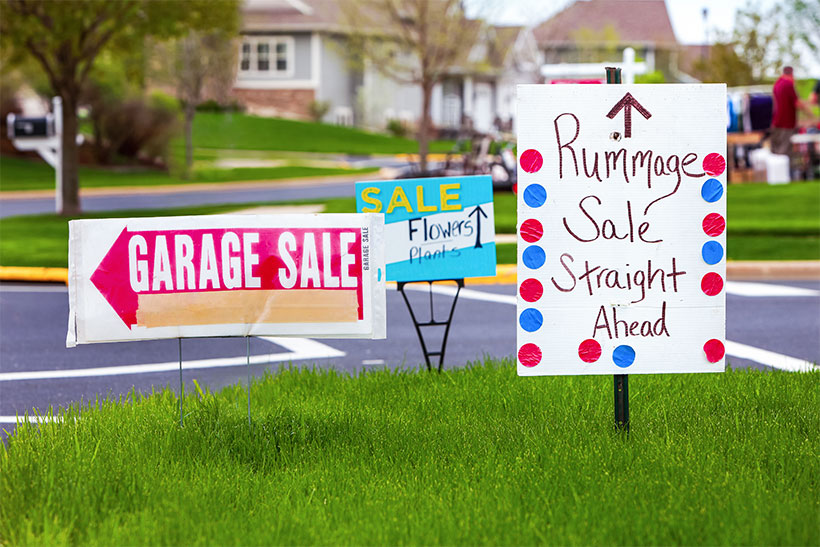 The second group of garage items (the items you plan on getting rid of ) can be handled in a couple of ways, including throwing them away, selling, or even donating.
If you decide to throw away items that simply have no use, double-check that they are entirely useless or not and recyclable.
Objects still in pretty solid function can be sold in various ways, although most people opt for throwing a garage sale (the most popular form of decluttering). Other forms of selling your items include eBay, Amazon, certain Facebook groups and pages, and specialized stores.
However, those that like to give out to the community should consider donating unnecessary tools and objects to charities and unprofitable organizations.
The Right Packing Materials
When it comes to essentials on how to pack your garage, make sure to obtain the right packing materials. Consider that most garage items are bulky and oddly shaped, meaning that they will require specific wrapping.
What you'll need?
•

Big sized boxes

•

Moving blankets (old towels will do, used up bedding, etc.)

•

Any kind of moving containers (try to obtain plastic materials)

•

Bubble wrap

•

Duck tape and packing tape

•

Packing paper
It's important to double-check the moving boxes you obtain for damage and holes to ensure maximum safety. If you can't find new and undamaged boxes, use duck tape to cover any risky corners. Try to avoid using old boxes and overpacking just to be safe.
Cleaning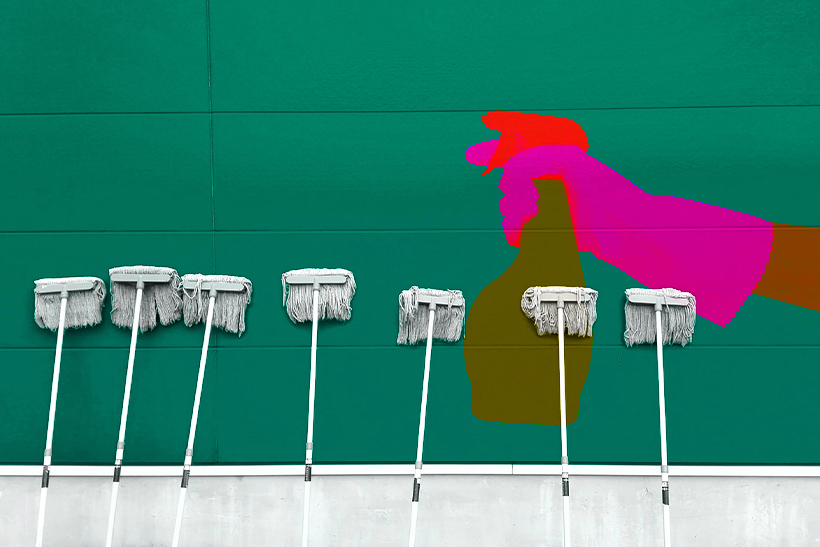 Before the packing process starts, it's important to clean your garage items properly. This doesn't mean you need to thoroughly scrub every item; simply wipe everything with a towel to avoid making a mess at your new house and getting dirt off.
Grouping
One of the most recommended tips on packing your garage is grouping similar items together (this will ease the unpacking), like longer items like brooms, shovels and roll them up in a moving blanket.
For instance, you can also group chairs but remember to remove the cushions first.
Packing Bicycles and Bikes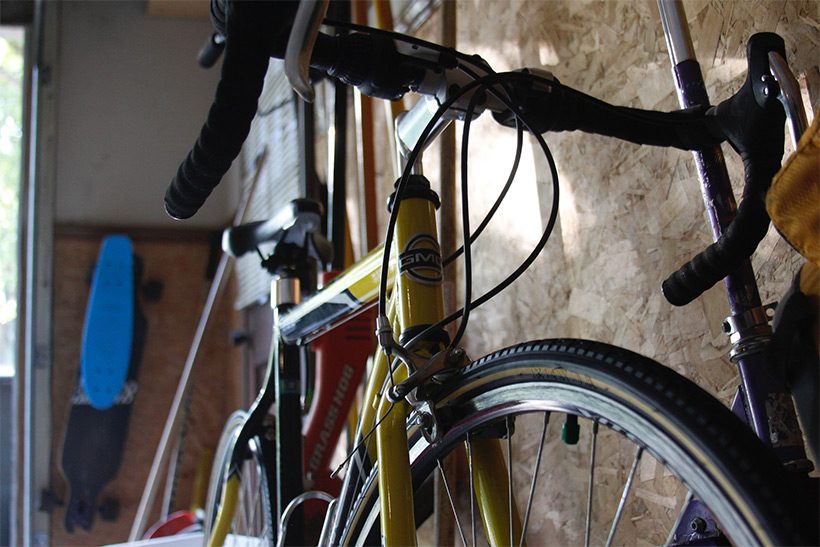 There are two popular methods for packing and moving bikes and bicycles. The first one includes simply putting the bikes on the moving truck and securing them with strong wraps. However, if the bike you own is costly and you want to make sure that everything goes according to the plan, consider purchasing a custom-designed box or bag. Since these custom bags are also very expensive, buy them if you plan on using them a couple of times or if you move quite often.
Essentials
Some people (depending on the sphere of business they work in) might need certain items right away when they arrive at their new home. In that case, separate essentials from the rest of the items you hold in your garage. This way, if you need to go to work right away or the following day after unpacking, you won't be needing extra time to find those items or gadgets.
Labelling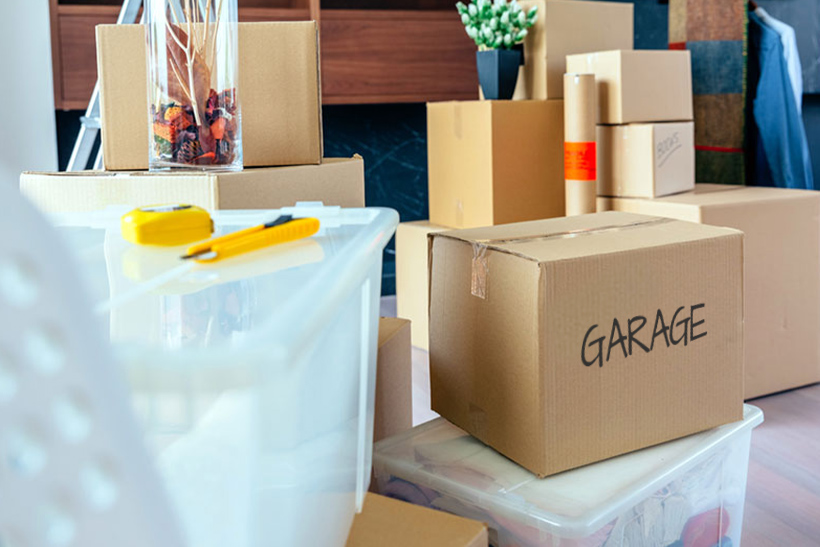 We presume the items you hold in your garage are there for a particular reason. When it comes to moving and packing, mistakes do happen (in fact, quite often). To avoid any difficulties, label the moving boxes containing items from the garage with big letters (GARAGE)
If, in any case, there are some possibly hazardous items that aren't allowed on the moving truck, inform the movers to prevent any damage or injury.
Additional Tips
You might not know that some items are forbidden for transport, including:
•

Hazardous and highly flammable items (paint, charcoal, gasoline)

•

Any kind of explosives (fireworks, munition, propellants)

•

Batteries (with acid)/ corrosives

•

Tools with fluid in the tank

•

Plans

•

Fertilizers

•

And even soil
If you can't find the full list of forbidden items, call the local municipality for further instructions. Not taking this very important piece of advice can result in a lot of damage. Also, check with the preferred moving company what's allowed.
Hire Professional Help
Although packing your garage is a task you can do on your own if you follow our aforementioned advice, sometimes (especially with an excessive amount of items) it's better to hiring a professional moving company to take care of the packing and moving your garage.
However, keep in mind that not all moving firms are truly "professional." Therefore, try to explore all the available options and hire a reliable company. Some professional moving services even offer various discounts as long as you book on time (a couple of weeks in advance). Contact Movit Movit for any help with packing your garage.