Food waste can be a big problem nowadays. Maybe you think this is not affecting you, but the truth can be a little different. Throwing your food is not only a waste of your money- it's much more than that. Consequently, it will begin producing methane gas, which is one of the most common greenhouse gases, and as a result, it will contribute more to climate change. Therefore, here are some pieces of advice to prevent food waste before your move.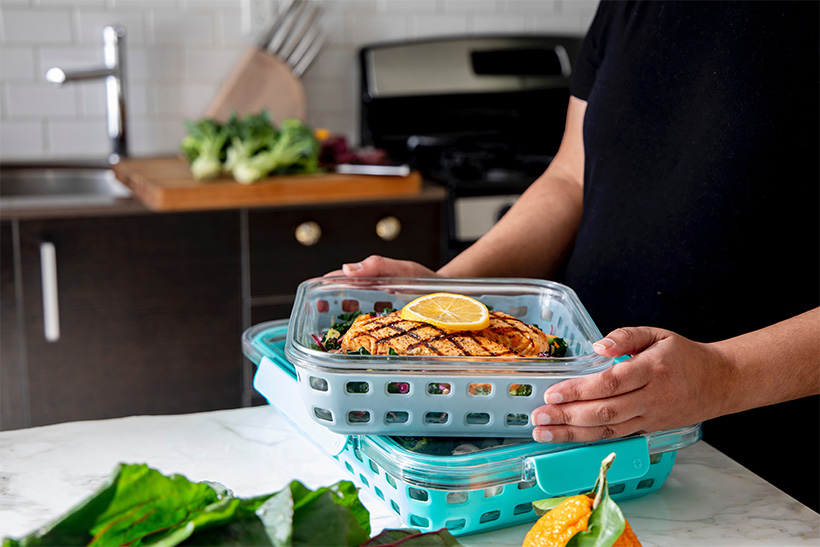 Make a plan ahead and shop smart
It will be pointless to buy fresh food and fill the fridge a few days before moving. Until that time, your fridge should be half empty if you want to prevent unnecessary food waste. So, how to do that? The best method will be to make a list and buy food more frequently in smaller amounts. When the last week is getting closer, check what kind of ingredients you already have at your home and which meal you can prepare with the leftovers. When preparation is done, add missing ingredients to your shopping list, and you are ready to go.
Store food in the right way
One of the biggest mistakes that lead to food waste is improper food storage. After they finish buying, many people are putting all food in the fridge together, which produces food spoilage faster. For example, potatoes, tomatoes, garlic, and cucumbers should never be placed in the cold temperature. Instead, the best option will be to store them at room temperature. Some sorts of food are more sensitive, and that is why it's necessary to separate them from others. Mixing them will cause a specific chemical reaction as ethylene gas and start producing food decay. Probably you already noticed how bananas cannot last long in your home. Well, the reason for that is that ethylene gas which promotes maturing in foods actually leads to spoilage. Foods that produce ethylene gas besides bananas are avocados, tomatoes, peaches, pears, green onions, and they should be separated from apples, leafy greens, berries, or peppers to avoid premature spoilage.
Eat the perishable items first
Taking food with you when moving can be tricky because of frequent temperature changes or short expiration dates, which will cause faster food waste. For that reason, if you have meat, dairy products, fresh fruit, or vegetables in your fridge, use them before your moving date. However, if you have items as canned food, spices, dry pasta, or oils in your home, you can take them with you because they are not too sensitive to temperature changes and they can usually stay longer if not opened.
Make a party and share food with your friends
When the moving date is getting closer making a party with your friends sounds like a fantastic idea! In this way, you will use extra food in your fridge and, at the same time, chill for a while. One more idea of reducing food waste is to donate it to a specific organization in your community. Like this, you will support the people in need and help your community, too.
Pack your food with care
The last thing you want is to have your food spilled all around your other belongings. That's why it's very important to separate your food and protect it before packing. Now, the question is how to do that?
Food in glass containers: because of glass bottles or containers, this food can be risky for transportation. To avoid breaking bottles during transportation, wrap them with packing paper and tape bundles to keep them secure from unwrapping. If you have any space between a cardboard box and bottles, place some crumpled paper inside to prevent their rattling and damage inside the box.
Frozen food: carrying frozen food is not recommended at all. One of the biggest reasons: food is melting and becomes rotten faster, especially when you have a long journey. That is why the best solution will be to use an ice chest cooler if you want to take this food with you. Otherwise, it will cause damage to other items that you are taking with you.
Dry food: packing dry food is less trouble than dealing with frozen food. Before you start packing dry food in the cardboard box, do not forget to seal all open boxes or plastic bags with flour, sugar, salt, rice, pasta, etc. Eventually, set them in a plastic bag or the zip lock to ensure they will not spill when moving.
Check the expiration date before packing food
Before you start with packing, check the expiration date of your food. Eating expired food can be risky for your health, and you should be aware of it. The most common health problem is food poisoning, and symptoms can include: fever, stomach cramps, diarrhea, vomiting. That why is significant to skip any food with the closes expiration date and get rid of it. After checking your food, the good side is that you will have fewer things to carry with you, which is wonderful.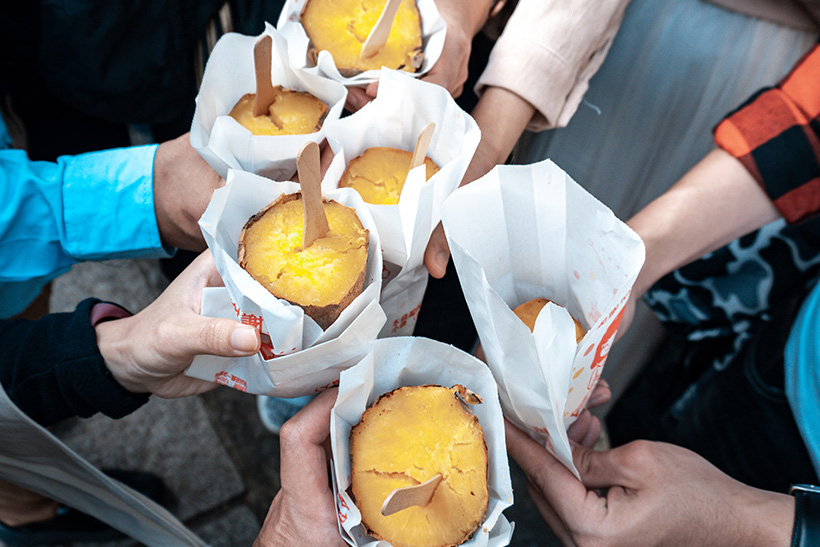 Prepare food for work, school, and university
If you're used to buying food for lunch outside and spending more money on that, think twice about it. In case you have a fridge full of food in your house, this can be an incredible opportunity to save some extra money in your pocket and reduce food waste by preparing food at your home. Plus, it is nice to treat colleagues from your office or university to some delicious food. So why not start with a cooking adventure − prepare a big meal for your hungry colleagues because everyone loves free food and fun with close colleagues. At the same time, your cupboards will not be so full when you get back home − this can be a win-win situation.