Packing and moving to another place is never an easy job physically and mentally. There is a lot to think of, but despite that, moving doesn't need to be stressful when everything is well organized. For that reason, here are some tips on how to make your moving and packing simple.
Planning, planning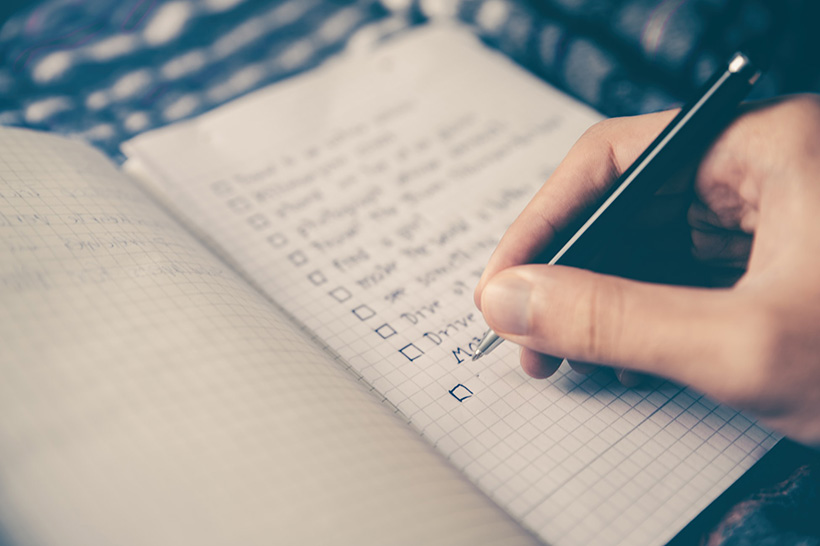 Relocation requires more time for planning and realization. Approximately you will need 4 to 6 weeks to complete all the work before your shipment arrives at your new address.
Declutter your things
Take everything out and begin to systematize valuables into three piles. Using this system is an excellent solution for items that you do not need anymore. When everything is out, you can decide what to do with them- to sell, throw, or donate them.
Group items by room and pack similar items together
When you pack your stuff together it is always more useful to move area by area (do not skip around) and start from the top floor to the ground floor. However, while packing your belongings, try to match similar items and place them in the same box. Organizing similar stuff like this will save your time afterward when opening the boxes and taking things out, as well as arrange them in your new home.
Wrap your fragile belongings
When you want to make your packing simple, the best option is to be creative and use everything you can to accomplish that. For example, if you have some extra pieces of clothes use them to wrap and protect some fragile items like glass, frame, mirrors, etc.
Secure liquid to avoid spills
During a move, people forget to cover bottles with washing liquid, shampoo, or soap inside, which can make a problem if they leak in the box and damage other stuff. The best way to avoid this mess is to use plastic wrap to prevent lids from opening and ruining everything around.
Use your suitcase
Suitcases are the perfect choice to transfer any heavy items (for instance, books) because they have wheels, which means it is not necessary to carry heavy boxes by hand.
Create an inventory list for high-value items
The best moment to make an inventory list is in the first phase before you start to pack stuff inside the box. In this way, you will save extra time, which you may use for some other project. Having an unexpected accident or loss during shipping may appear at every moment. The main benefit when you have an inventory list in your possession is an insurance claim in the circumstance you need it. Remember, every inventory list must have details like item name (and description of the item too), the item number (SKU number or serial number), item cost, quantity, photos. Only in this way you can prove that all items were in perfect condition before the move.
Label your boxes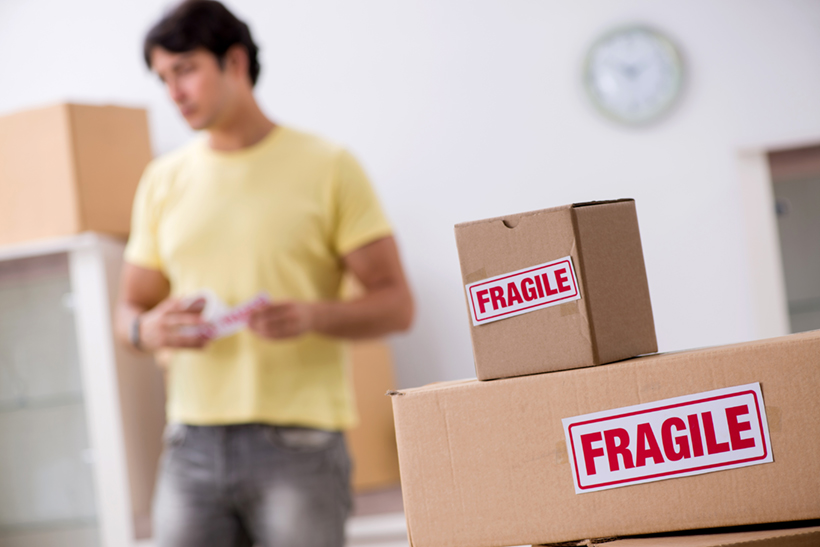 The key to finding your stuff without any difficulty when they arrive at your new address is in labeling. There are different options on how you can label boxes. For example, write content on the cardboard or plastic box, match the color of the room with a label, or label with numbers.
• Write content: write with a permanent marker on cardboard or plastic box all items that you have inside. Having more details will help later when you need to find a particular piece.
• Match label with color: use the same color, which will be matching with a specific room in the house. You can use a colored marker to write or some colored tape to link with the box. For instance, stick blue color for the living room, and peach color for the kitchen, etc.
• Label your boxes with numbers: Use a permanent marker and write the number of the box and the location where they are supposed to be. For example, "Bedroom- number 12". To make your work easy after, and to help the movers who you hire, label every box when finishing with packing.
Take a picture of your electronics
Taking a picture of electronics and how they are connected is one of the most common things that we are forgetting. That way, before taking apart all wires and packing them, get a picture of your electronic devices. By doing so, you will save time later when you wish to connect your monitor or TV as soon as you move in.
Make one suitcase with your essential stuff
Whether you are moving to another town or state, make sure to prepare one luggage with the necessary things that you need for the first two weeks at least. Depend on the moving company, sometimes it will take more time for your shipment to arrive. Therefore, never pack your essentials like passport, driving license, charger, or money in the box with other stuff. Also, do not forget to pack some clothes for this period, and before you go, check the expiration date of your passport or driving license too.
Change your mail address and shift your utilities
Before you move to another town or country, do not forget to change your old address. Changing the mail address is very simple. Visit the USPS site for more details, and everything could finish right away. Also, switch over utilities from the old place and to arrange for the new one, because after a long day, there is nothing worse than to enter a new apartment without electricity or water.
Hire professional movers
Packing and organizing is not an easy job, especially when you need to balance between your work, children, and packing stuff for a move. In this kind of situation, you should consider hiring professionals who will make your moving simple and complete it without trouble. When you are researching moving companies, always check the review from previous customers because their experience can tell you a lot about customer service and the professional work of the company.
In the meantime, if you are looking for a trustworthy moving company, our Movit Movit company is here with their efficient and reputable workers who are ready to help you with a new chapter in your life.