Once you set your heart on moving from LA to NYC, prepare yourself for a completely different world. Moving from the City Of Angels to The City That Never Sleeps brings a big change of lifestyle. The concrete jungle has plenty to offer to someone who is used to Californian sunny days. The Big Apple is the most populous and the most densely populated city in the United States. While LA is the second most populated, these two cities require a different set of skills to get by and maximize the living experience.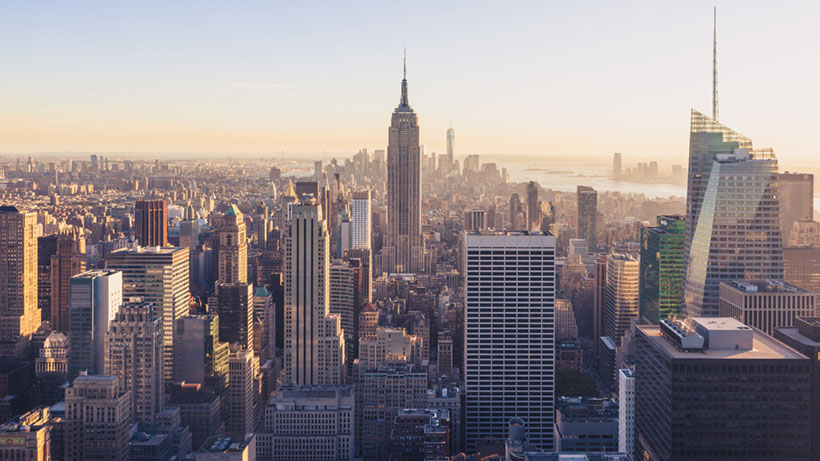 What to expect when moving from LA to NYC
If you are wondering what to expect when moving from LA to NYC, here are a few differences:
Energy
While living in LA, you probably got used to the laid-back vibe. You will hear "no rush" quite often, while these two words never go together in NYC. In general, LA folks are more chill than New Yorkers. The energy of the Big Apple is almost palpable. Its surroundings are extremely lively and you will find people around at any hour. It will get some time to switch your mindset from the relaxed LA vibe to the energetic NY.
Passion
New Yorkers are widely known for being very passionate about everything they do. Their to-the-point attitude might be a bit of a shock at first, especially after rather sensible Angelinos. You might find them being too direct and opinionated. But you will find that people in NY are very driven and used to work hard towards their goals. "If I can make it there, I'll make it anywhere" is what these urban folks live by.
New Yorker solidarity
It's not rare to see a person helping another person in little daily things. A person getting their heavy bag on a subway and another person quietly helping to lift it perfectly fits in the NY lifestyle. Opposite to the belief, New Yorkers have a strong sense of community. They take pride in supporting each other and their beloved city.
Weather
While it's pleasant having sunny days all around the year, there is a great deal of enjoyment in changing seasons. During summer, you can visit Hamptons or other famous getaway and spend the day at the beach. Or enjoy a picnic, sunbathing, or yoga practicing at Central Park. When winter comes, NYC will have a totally different charm. It will offer picturesque streets and snow activities like ice hockey, snowball fights, and ice skating. You can spend your winter break in one of many nearby holiday destinations. Wait for the winter coat though. If you bring winter clothing from LA, most probably it will not be warm enough. The idea of winter differs greatly in LA and NYC. The best is to wait and do the shopping once you live in NY and you experience how cold it actually gets.
Public transportation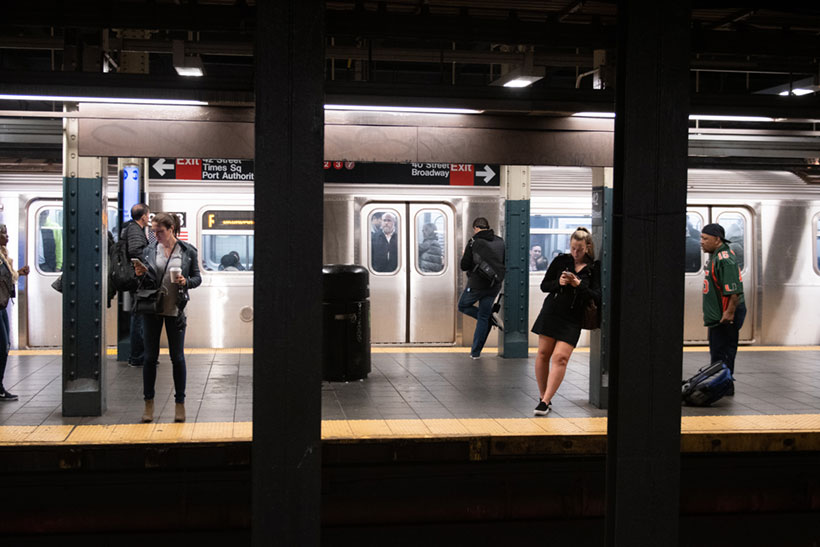 Public transit lines in NYC are well-established and expansive. You will do a lot of walking in NYC and get used to commuting with other people. Most people don't own a car because it is expensive and inconvenient considering heavy traffic and a good subway system. It might be seen as a downside when you find yourself next to the stranger without any personal space, as transportation gets crowded. On the other hand, it is way cheaper than driving and easier to get around. Some people describe it as "freedom", as you don't have to worry about your car or parking space.
Neighborhoods
The city consists of five boroughs−Manhattan, Brooklyn, Queens, The Bronx, and Staten Island. Each one of them has different neighborhoods that have something different to offer. Choosing the one that suits your lifestyle affects how much you will love living in NYC. Some of the popular ones are Dumbo, Tribeca, Battery Park City, Lower East Side, Downtown Brooklyn, Jackson Heights, Inwood, etc. While some of them are more suitable for being close to all the happenings, others are perfect for a family atmosphere. Go ahead and research before you choose one of the innumerous parts to call your home.
Activities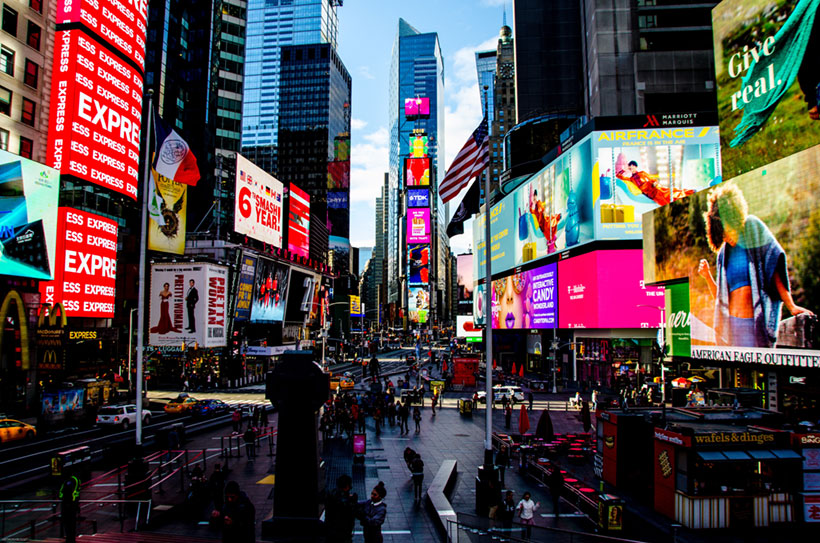 There is always so much to see and do in the Big Apple. Times Square, Central Park, and Broadway are certainly a must-see on every tourist list. But once you become a resident, a whole different world will open to you. You can experience the city from a unique vantage point, find your favorite snack at 3 am after a night out, and explore amazing pockets of neighborhoods that remain unseen until you become its resident.
Living space
If you are someone who loves a big kitchen, it might take some time to adjust to living space in NY. New Yorkers learn to live in a pretty much minimalistic way. This is because for them it's not about space, it's actually all about location. Rents are pretty high in NYC, especially in popular neighborhoods. While LA is also quite pricey, the difference is what you get compared to what you pay for. Pretty much people forget about spacious residence once they start living in NY. However, there is always so much to do that you will probably not spend much time at home anyway.
How to move from LA to NYC
Check your furniture
Before you pack and move all of your favorite furniture, check for its size. Because NYC apartments are typically smaller, your precious belongings will most likely not fit into it. Declutter and revise your household items before moving from LA to NYC. If you have fewer items, it will also cost less to move them. Moving companies charge by a total load (either by weight or square meters), so you can save some money if you don't bring unnecessary things.
Hire a moving company
Rather than renting a moving truck and risking issues along the way, hire professional movers to take care of your move. Because it is a long-distance move, an experienced moving company will have knowledge and expertise in handling your belongings. Just imagine yourself driving a rental truck for 2700 miles. If this image is not appealing to you, search for a reputable mover for this important step. Consider one of the long distance moving services or one of the many local moving companies.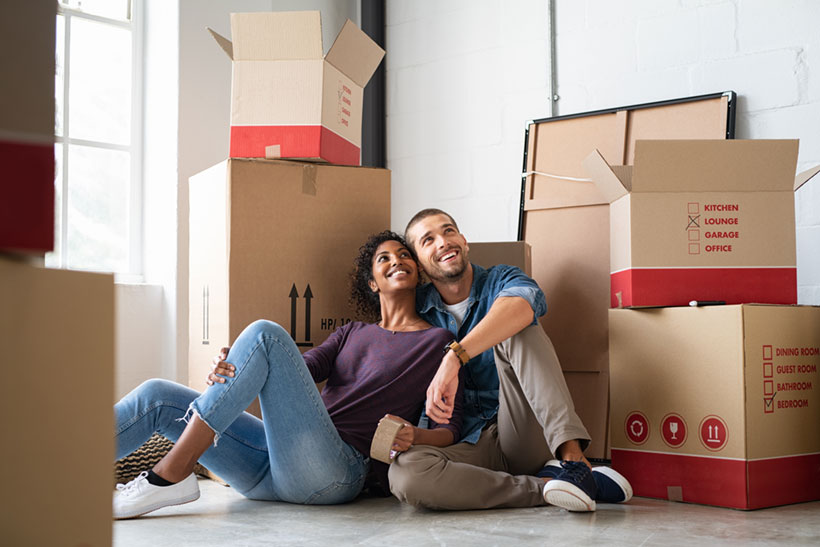 If you need any additional help with your upcoming move, contact Movit company and get a free moving estimate.