The growing number of responsible individuals and businesses are realizing the impact of plastic and finding more eco-friendly alternatives. We all want to lessen the carbon footprint and be creative when it comes to protecting our surroundings while spending less on packaging materials. Instead of using traditional packaging materials, you can join the trend and use recyclable plastics, biodegradable containers, organic materials, etc. Environmental responsibility is slowly becoming mainstream, and it seems people are putting more effort into leaving the plastic completely in past. Most reputable movers now offer eco-friendly packaging options to help you work towards a less polluted environment. Keep on reading to find the list of eco-friendly packaging materials.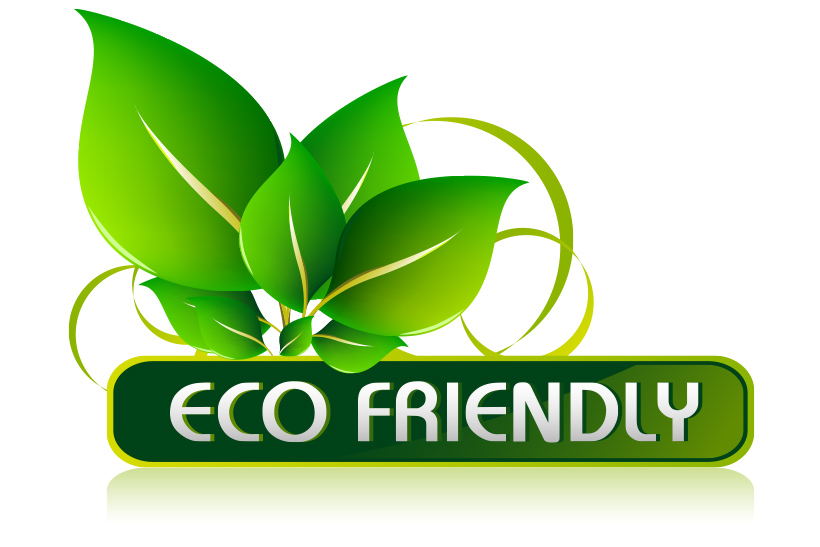 Biodegradable packaging peanuts
The next popular packaging material you'd probably want to skip is Styrofoam. Instead of using traditional packaging peanuts, go for an eco-friendly option and use biodegradable ones instead. They work in the same way as Styrofoam, but they're not harming the environment and they cost less. To give you an idea of how bad Styrofoam (also known as EPS – expanded polystyrene foam) is, more and more U.S. cities are prohibiting this material, including New York because it's ending up polluting the environment, marine life, and lingering forever. So, biodegradable peanuts are a better option for your wallet and the environment.
Corrugated bubble wrap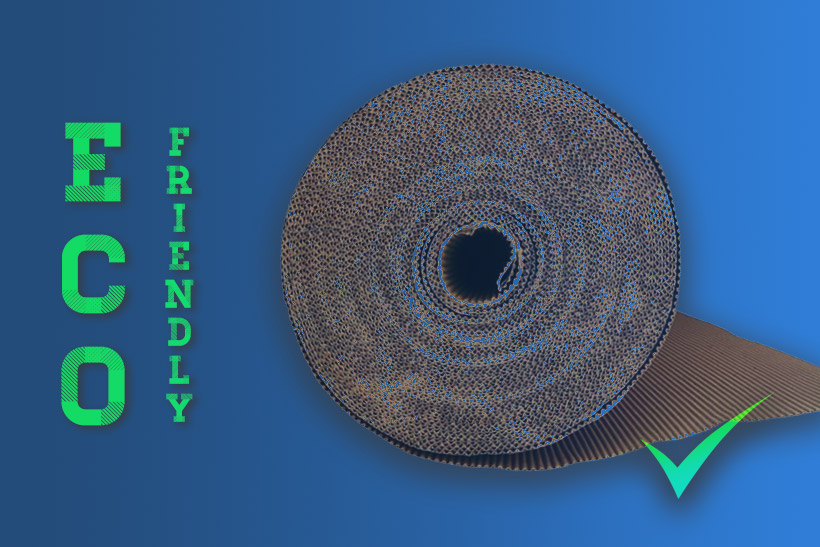 Everyone loves bubble wrap because it's versatile, sturdy, and it's super fun to pop the bubbles after it's used for protecting items. However, it is made of plastic, so it's not the most eco-friendly material out there. Luckily, there's a bubble wrap made of upcycled corrugated cardboard. While it doesn't provide so much fun because you can't pop the bubbles, it is one of the most eco-friendly materials and it protects as well as a standard bubble wrap.
Air pillows
Now that everyone is talking about how bad Styrofoam is, there are several alternatives that are less expensive and more eco-friendly. The next option on our list is air pillows made of recycled materials. You can reuse or recycle them, and they're also biodegradable. You can get them in different sizes and use them for cushioning or filling empty spaces after you pack the box. To make sure you get the best of it, go for air pillows that are made of 100% recycled materials.
Mushroom packaging
It does sound strange, but the next eco-friendly packaging is made of mushrooms. It doesn't have cons like cornstarch packaging does because it's made from waste, so it couldn't serve as food. The mushroom waste is cleaned and mixed to get the material that can be made into different shapes and used for packaging or any sort. It's incredibly affordable, but it's also biodegradable and you can easily break it down later on to get material that's not harmful to the environment in any way.
Cornstarch packaging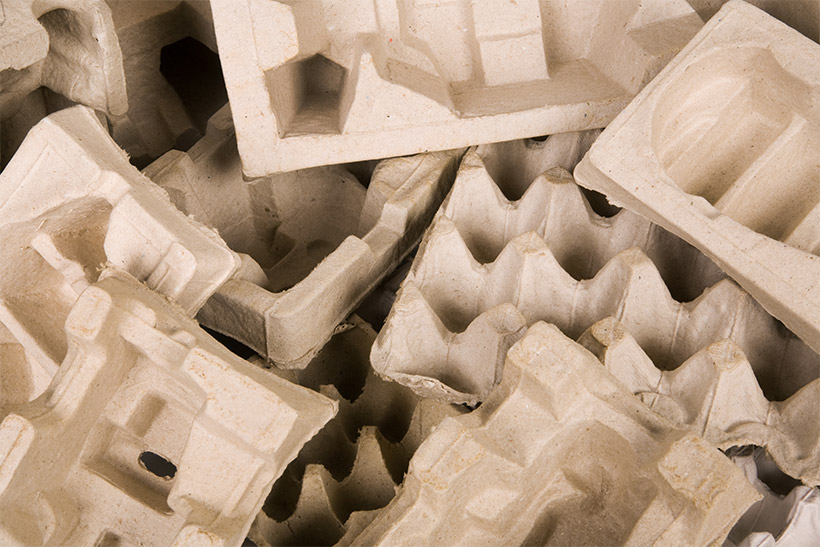 The next option on our list has its pros and cons. Cornstarch packaging does deliver properties similar to plastic, which is handy because it comes in all different shapes and uses. So if you compare the cornstarch packaging to petroleum-based ones, you'll definitely find it more eco-friendly. However, because it's made from corn, it directly competes with the food supply for humans and animals, which can make the price go up in the future, and as we all know, corn is one of the necessary food sources.
Seaweed packaging
Looking at another material that uses sources from nature, we have the seaweed packaging. While algae have a wide purpose in the food industry, nowadays its use is becoming more and more diverse. Seaweed packaging may be the next most popular material that's an eco-friendly alternative to plastic.
Recycled cardboard or paper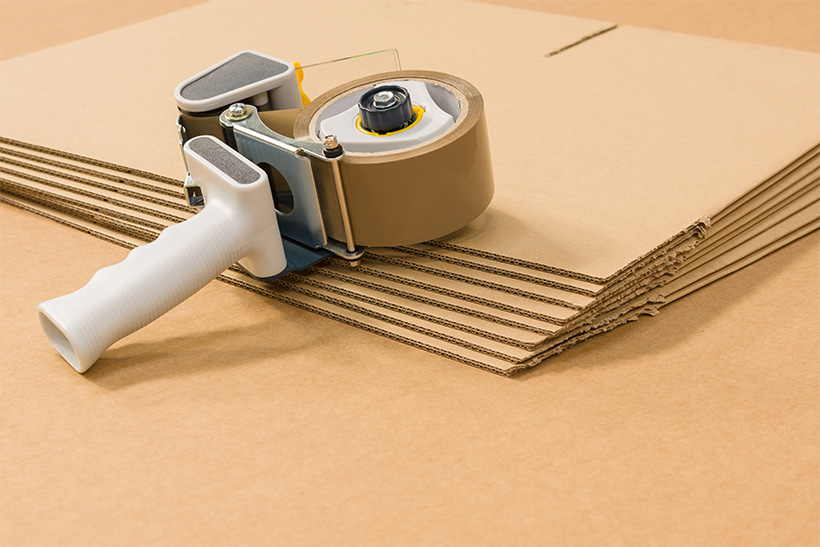 While the materials above are mostly used for filling and cushioning, cardboard boxes still remain the easiest way to transport your items. While unsustainable use of both cardboard and paper can be very harmful to nature, there are options and ways to use them and minimize the impact on the environment. Cardboard and paper are easy to recycle, so the best way to make your move eco-friendly is to use boxes made of recycled materials and dispose of them responsibly after your relocation is over.
Eco-friendly plastic and recycled plastics
Eventually, even with your best intentions and efforts to be completely eco-friendly, there may be occasions when you'll just need to get an extremely sturdy box and ship your things safely. If your items are extremely heavy, eco-friendly options may not do the trick, so you'll have to go for a plastic container that will not break while holding a heavy load. You may think there's no way around it, but you can still go for a less harmful alternative and get containers made from 100% recycled plastic. Choose to rent these containers instead of buying them, and simply bring them back so someone else can sue them after you're done with moving.
Organic fabrics
The world is slowly moving away from plastic bags, but they're still widely used and harming the environment for thousands of years to come. Fortunately, there are plenty of options to choose from and avoid plastic bags completely. You can go for hemp, tapioca, bamboo, palm leaves, recycled cotton, etc. The good thing is that even if they finish somewhere in nature, they'll take about 3 months to biodegrade compared to thousands of years that plastic takes to biodegrade.
If you, like many responsible businesses and individuals, want to lessen the carbon and environmental footprint, go ahead and choose eco-friendly alternatives instead of using traditional packaging. Hopefully, our list will help you make the best choices, but if you're still uncertain of how to make your move less harmful to the surrounding, we're here to help you. If you're looking for a trustworthy moving company, contact Movit Movit to chat about your eco-friendly relocation.