Planning a budget and making the moving expenses checklist is extremely important for a successful relocation. You can always cut your expenses a bit by getting rid of things you no longer use, selling some items, especially big pieces of furniture or other bulky items, changing a moving date slightly to get a better rate, or researching to find the most affordable moving company NYC. While all these things will help you spend less money, there will still be some expenses that are unavoidable when you're moving. If you're wondering how to plan your budget, check out our moving expenses checklist you need.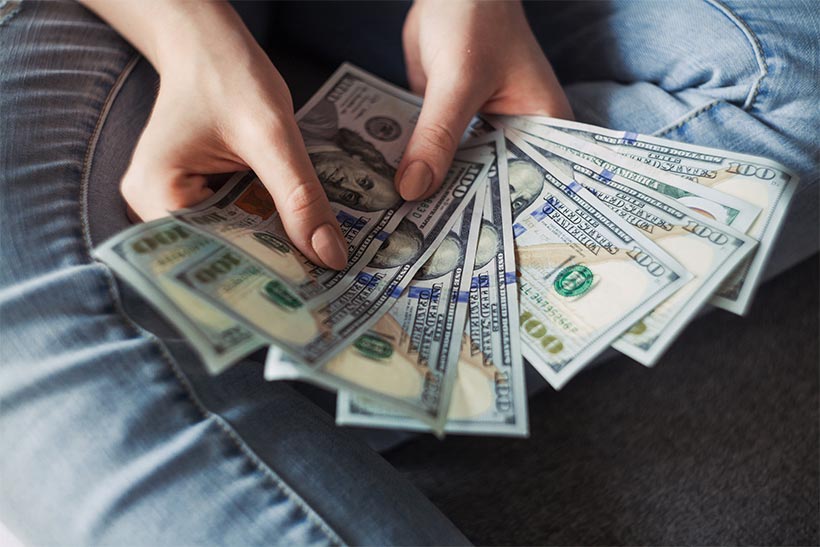 The Moving Expenses Checklist: If hiring a moving company
Moving services
The first important thing to include in your moving expenses checklist is the cost of the moving company's services. It usually includes transporting your belongings from your current home to the new one, loading and unloading, but if you're planning on hiring full-service movers, the cost will also include packing and unpacking, etc. it's important to understand what's included in your bill, so spend enough time asking questions to make sure you fully understand what you're paying for. To calculate the cost, you'll have to reach out to several local reliable movers and ask for moving quotes. That will give you an idea of how much money to include in your checklist.
Extra Services
This is another important part of your moving budget checklist because the price can change drastically if you need some additional services. Those could be packing, unpacking, disassembling and reassembling furniture, multi pick-ups, long carries and stairs without elevators, etc. Make sure to check if any additional costs apply before you sign a contract and include the exact amount in your checklist.
Additional Fees
Some things may increase your bill, so don't forget to check about those with your company. Things like bulky items may require extra time and power and lead to additional fees, you may have to pay in case you cancel moving services, there may be an extra fee for extra stops, etc.
Traveling fees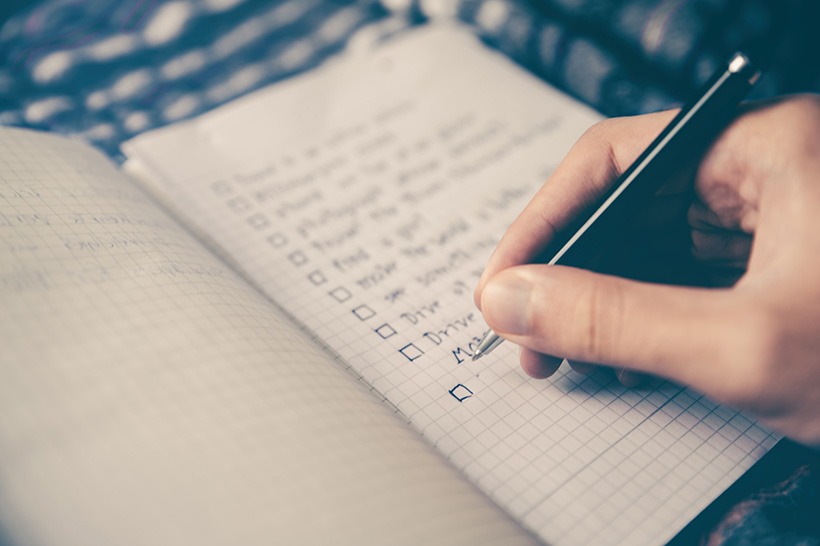 You may forget that not only your shipment needs to be transported, but you'll also have to reach the new destination. Traveling is another thing to add to your budget checklist, whether you plan on traveling by car, airplane, or bus. While you're traveling to your new home, you'll have to spend some money on food, baggage fees, road tolls, you'll also need money for fuel or traveling tickets, transportation fees to get to and from the airport, etc. You may also need to spend a night at a hotel in case you're moving long-distance, so include that in the budget checklist as well.
Cleaning expenses
Before you move away, you should make sure that your current home is ready and completely cleaned. In case you have enough time and don't mind doing it yourself, you won't have to include this in your budget checklist, but if you're too busy to take care of another task, you can hire cleaning services.
New home expenses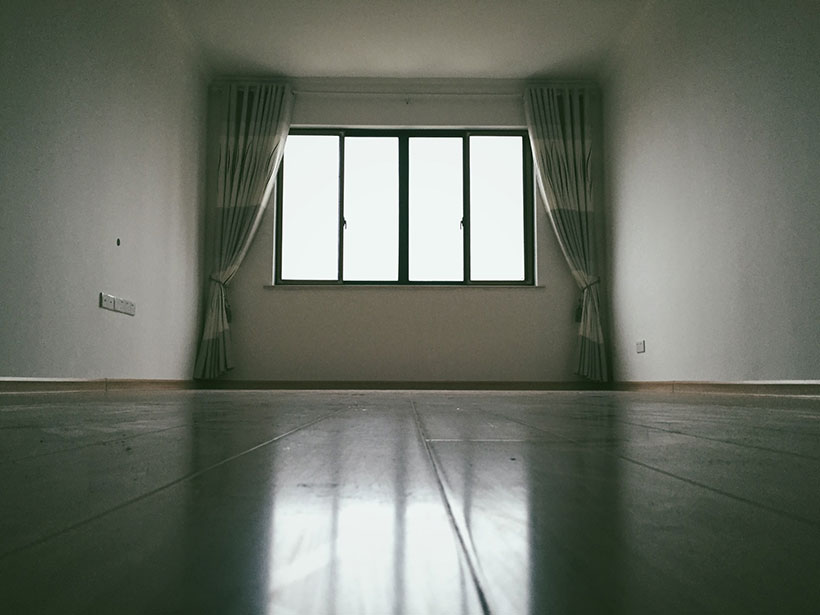 Some things will cost you even after you successfully move, and those are an important part of your budget. The first and the most important cost is rent or mortgage, and a security deposit may be required. You'll also have to pay for a real estate agent's services that helped you find a new home and insurance for renters or homeowners. Don't forget to include cost of anything that needs to be fixed, repaired, or replaces, like new furniture or appliances.
Moving Expenses Checklist: DIY
It's always more convenient to hire professional movers and not worry about a thing, especially if you're moving to another city or state. But if your budget doesn't allow it or you prefer to do it on your own, that's also possible. These are some of the expenses you should include in your budget planning.
Moving vehicle
The first thing that will cost money when you're moving on your own is renting a moving truck. You'll have to contact one of your local rental companies to find about how much exactly it will cost, and you should be able to easily find U-Haul or Penske near you, as they have dozens of thousands of locations throughout the country. Avoid moving by car, unless you plan on taking only a few moving boxes with you.
Moving labor
You may need someone to help you move, and moving labor costs are the next step on your budget checklist. Professional movers will help you load your things inside the truck, pack, unpack, or perform other labor services you need, and their services are usually charged by the hour, so the cost depends on your specific situation.
Packing supplies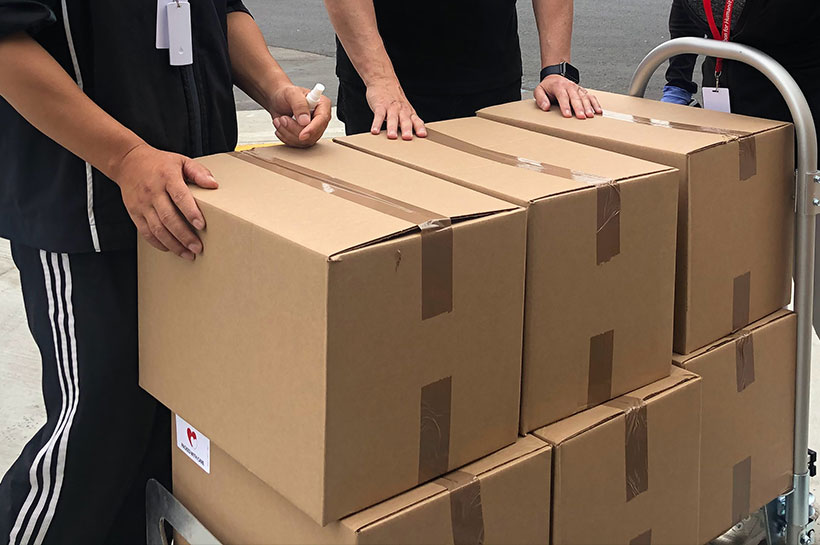 Another cost on your moving budget checklist is moving supplies. You'll need to get enough moving boxes, bubble wrap, packing paper, packing peanuts, packing tape, sticker labels, markers, etc.
Traveling fees
This part is the same whether you decide to hire professionals or to perform a DIY move. Consider money for fuel, traveling tickets, meals, road tolls, but also consider the cost of shipping your car if you don't want to drive to the new destination.
Every move is different, and expenses always vary depending on your specific situation. Perhaps you need to move art and specialized art movers NYC will be an important part of your move, or maybe you're moving with pets, so you'll need them to be looked after, while you carry out important move-related tasks. Whatever your needs may be, finding a reliable moving company can make all the difference and impact your moving expenses. Find movers with affordable rates like Movit Movit to cut down moving costs and have a stress-free relocation.