Moving during the winter months offers several benefits, from lower rates to more available moving companies. But relocating during the off-season may find you dealing with freezing temperatures and snow. There's no need to be alarmed because with a few tips and a bit of professional help, you can make it happen despite the weather conditions. We rounded up 14 tips for moving in the snow.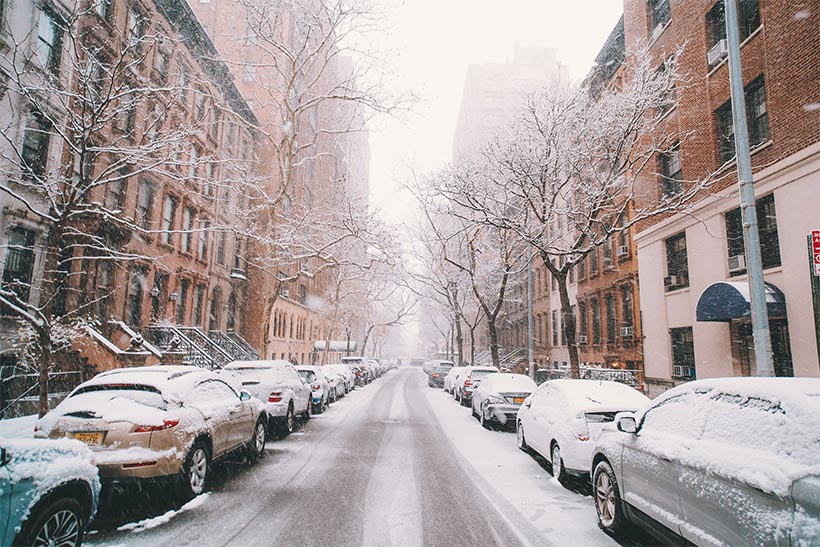 Communicate with moving company
The winter season is a good choice because prices are generally much lower compared to the summer. But the weather is pretty unpredictable during winter, so you want to stay in touch with your movers. They have enough experience and will make a decision based on the current weather conditions. Check in with them about a week before the moving day to confirm the date.
Check the forecast
It seems like an obvious thing to do, but you should keep checking the forecast daily when your move gets close. However, keep in mind that weather conditions can always change and the forecast doesn't have to be correct. Staying informed will help you in case some of the roads get shut down due to weather, and if you're worried that such a thing might happen, go ahead and get in touch with your movers. Sometimes it's better to delay a move than to get caught in a storm.
Protect floors
Your house doesn't have to be messy just because you're moving while it's snowing. Cover floors by placing some plastic tarps over them and use floor mats at the outside doors. Covering carpets and hardwood floors is a must when you have helpers getting in and out of the house while carrying moving boxes.
Turn the heat on (but only in the bathroom)
When you have your front doors opened all day there's not much point in keeping the heat up. Rather turn it off and save a couple of dollars. But do keep the heat up in your bathroom, and keep the doors closed to avoid warmth coming out. Your helpers will certainly appreciate a few minutes of warmth while using the restroom.
Hire a babysitter
Moving is already hard as it is, even without snow and ice. But things get even harder if you have to look out for your children or pets. Especially if you turn the heat off during the moving day, both your kids and pets will need to stay somewhere else. The ideal scenario is hiring a babysitter for the day or reaching out to one of your friends to see if they can take care of them. You can also check out your local pet daycare center for your pets.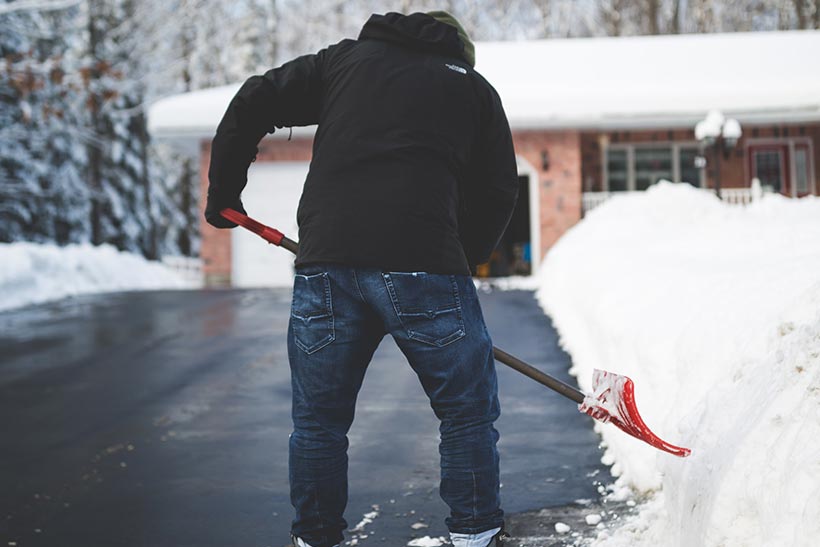 Clear the entrance
Carrying moving boxes or pieces of furniture from the house to the moving truck can turn into a disaster unless the pathway is clear. An icy sidewalk is a recipe for injury, not to mention a lawsuit. Make sure to clean all the sidewalks and driveways that you or movers will be using before you start loading your belongings.
Switch on utilities
Imagine arriving at your new home and you can finally relax, only to find that your space is freezing. Avoid unpleasant surprises by turning on all utilities in advance. The best thing to do is to get everything up and running a few days before you move in.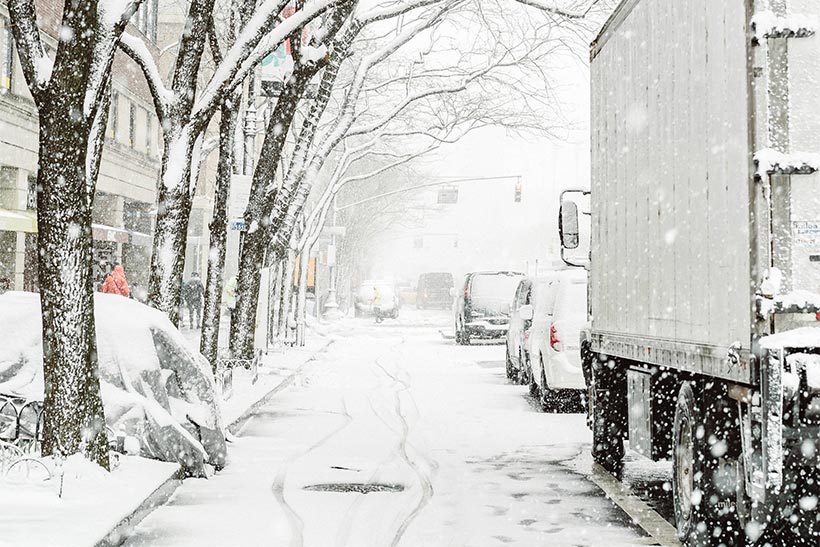 Start early in the day
Winter days are shorter, so you want to start moving as early as possible and arrive while it's still daylight. It's much easier handling any incidents before it gets dark.
Extra protection for sensitive items
If you're moving fragile items, add an extra layer of protection because some belongings can get damaged by cold. Keep in mind that your moving boxes will probably stay in the moving truck overnight, and extreme cold can be harmful to some items. If you're moving electronics or anything similar, it's a better idea not to pack them in the truck, but to move them separately. In case you have no other options but to pack everything together, make sure to double pack for extra protection.
Keep an extra pair of gloves
When working in snow you'll need proper clothing, and when it comes to gloves, they can quickly become useless if they get soaked. You can be ready for this by getting an extra pair of gloves. They don't have to be expensive, just grab the cheapest pair that will serve for the day. Even if you don't need them, your movers might need the replacement at some point.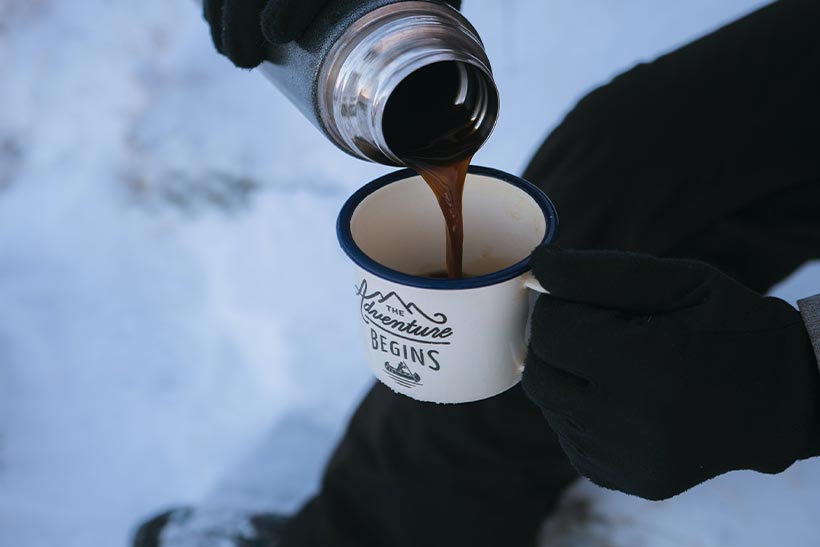 Prepare something hot to drink
Treat yourself and your movers to a hot cup of tea, chocolate, or apple cider. A quick break is always a good idea, and a warm drink will warp you up. Besides, movers will definitely appreciate it − fighting off the winter cold is a small gesture that goes a long way.
Prepare essential clothes
When you're traveling in cold weather, it's important to heavy warm clothes with you. Pack a few essential items like hats, gloves, warm jackets, and any other piece of clothing that may come in handy along the way.
Stay flexible
Complications can happen at any moment when you're relocating during winter, and there's not much you can do about it. If any delays or changes to your schedule happen, try and look at the bright side of it – it's better to stay safe than risk a potential accident.
Don't forget to tip
Remember to thank your movers and make sure they get a good tip. Chances are that they will not get extra cash for working in cold, and your tip will be highly appreciated. Movers are taking care of your precious belongings, so it only makes sense that you take care of them as well.
Are you planning to move during the winter months?
Contact Movit Movit to get the moving quote.