Everybody knows that antiques and extremely fragile items require careful handling. But electronics might get overseen sometimes. Have you already considered necessary steps to protect your computers, tablets, laptops, sound systems, etc.? Here are some tips for packing and moving electronics.
Things to do before moving electronics
Make inventory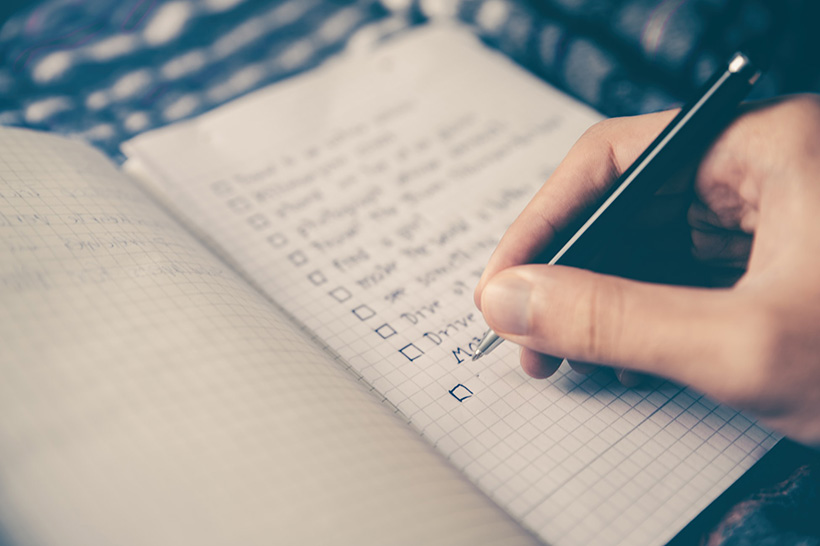 Make an inventory list for all electronic components. It is always a good idea to make inventory before moving. It helps you pack and unpack more organized, and it is useful in case you want to get insurance for your items.
Check your passwords
Look forward to the best but always secure yourself in case some issues appear along the way. If your passwords are simple, update them to more secure ones. In case your computer or laptop gets stolen or misplaced, you want to be sure nobody will be able to access them.
Check your passwords
Look forward to the best but always secure yourself in case some issues appear along the way. If your passwords are simple, update them to more secure ones. In case your computer or laptop gets stolen or misplaced, you want to be sure nobody will be able to access them.
Back up all valuable data
Chances are that some of your electronics contain some valuable or sensitive information. You can use an external drive to move everything on it (if you plan to keep this drive with yourself). An easier option is to send everything to the cloud. These platforms are free and you can easily find one on the internet.
Read manuals
Perhaps you threw away user's manuals for your electronics. If that is the case, just download one from the internet. It might contain some important information about your device, so make sure to read it before packing and moving.
Get insurance
If you hire a moving company to handle your move, ask them which type of insurance they offer. Getting your items insured will cover any potential damage and give you peace of mind.
Take out components
Remove batteries from your devices and take out cartridges from printers. Don't forget as well to eject memory cards, CDs, and DVDs.
Steps to follow when packing electronics
• Focus on only one device at the time. Otherwise, it might get easily mixed up, especially if you have many cables and electronics.
• Get different colored stickers to use a different color for each device.
• Put one colored sticker on a cable that you are about to pull out of the device.
• Put the sticker of the same color next to a socket on the device that matches the cable.
• Use a white sticker and write on it names of components that you previously marked with colored stickers (for example, TV/power cord). Wrap this paper around the cable.
• Pull the cable out and coil it. Use an elastic band to keep it together, and place it in a zip lock bag. To make it even easier when unpacking, label the bag as well. After you move in, you can simply find a bag that s label "TV" and locate things easier.
Find packaging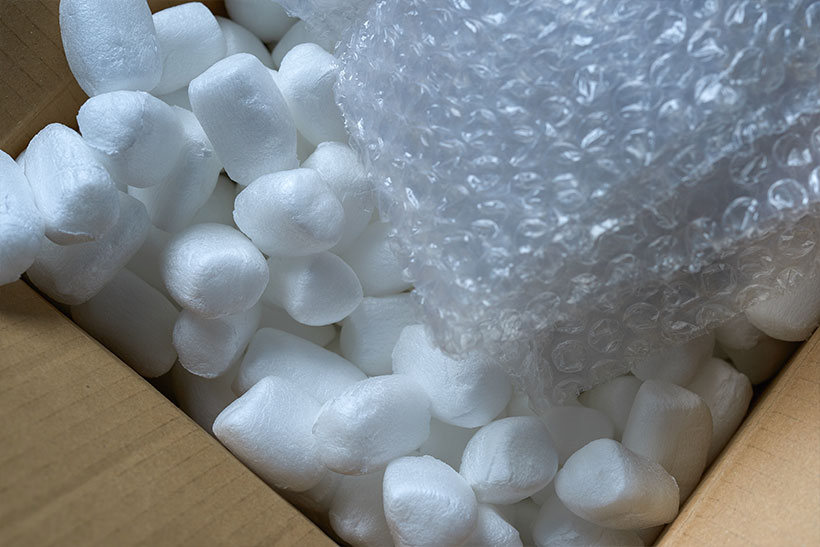 The best option is to use the original packaging to pack electronics. But if you don't, that's fine. Just make sure that the box is big enough, and that it's in good shape. You want to skip damaged boxes for moving.
Make cushions
To make the first layer of protection, make a soft cushion in the box before you place items inside. You can use bubble wrap because it is filled with air and provides a perfect base. You can also use some soft blanket or similar fabric.
Wrap items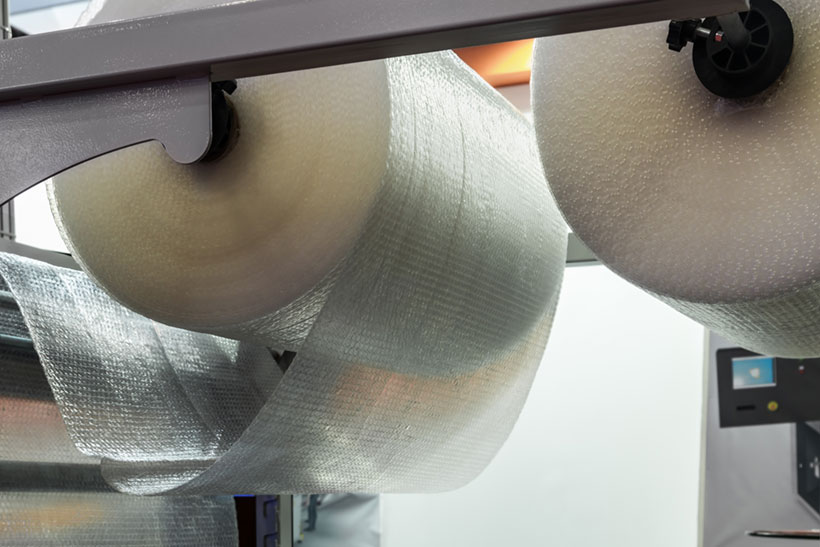 To make an additional layer of protection, wrap each item individually by using a bubble wrap. If you are packing a screen, always cover it with a packing paper. Avoid using newspaper because it can easily damage the screen.
Fill-in voids
After you pack items inside the box, there will be some space left. Go ahead and fill in all voids by using bubble-wrap or a packing paper. If there is some space left, the item moves around and potentially gets damaged or broken. If the box is completely filled, it will prevent the movement and items will stay safely in place.
Check out temperature-controlled storage
Some of your electronics might be too sensitive to extreme temperatures. When you are reading the manufacturer's manual, search for this type of information. If that is the case, let your movers know because they can provide temperature-controlled storage for moving. Also, remember to check your move-out and move-in date. If those dates don't align, you will need to store your electronics somewhere for a couple of days. Search for a climate-controlled storage unit that keeps the temperature at the optimum level and gets fresh air supply.
Hire movers to move electronics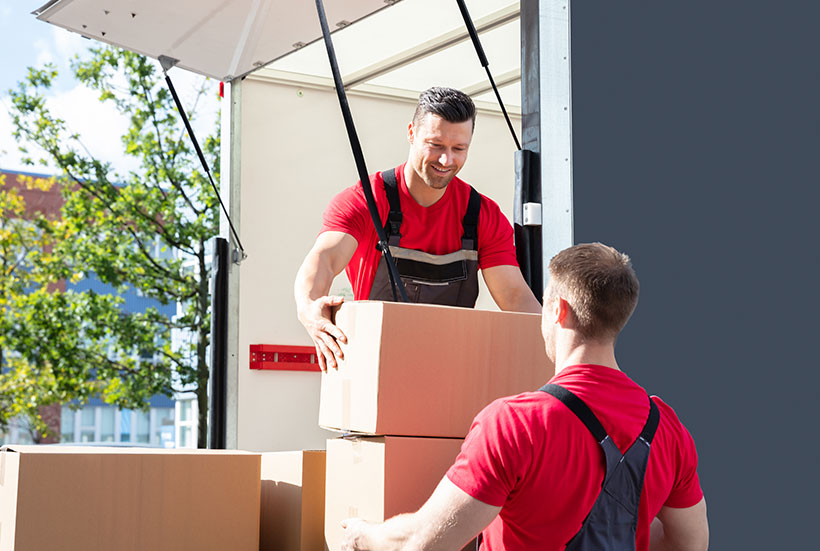 You can hire a moving company only to transport your possessions, or you can hire reliable full-service movers. If you choose to get a full-service, they will also pack your electronics so you can skip DIY. A professional full-service company will know the best way to pack and to protect your electronics during the move.
How to unpack electronics
One at the time
When unpacking, stick to the same routine that you were following while packing−only complete one task before proceeding to the next one. Unpacking little by little will help you stay organized and not mix up cables and devices.
Follow color codes
When you focus on one device, only unpack the cable that matches it. Now is the time to follow different colors that you previously used to keep items related to each other.
Set it up
Place the device on its new designated space and plug cables in. Turn it on to make sure it works. After you are sure it is set up and working, you can proceed to another device.
Are you searching for reliable movers to pack and move electronics? Movit Movit is a professional moving company that has experience in all sorts of moves. Whether you are moving to another neighborhood or to a new state, we've got you. Contact Movit company anytime to get a free quote for your upcoming move.