In the whole process of moving your belongings, some tips can help you organize better and save time. Making an inventory and packing one room at a time are the most efficient ways to get things done quickly and easily. Hiring one of the NYC moving companies can also be a good step to make, as they offer packing services. If you prefer to do it yourself, plan ahead and organize step by step. Download one of the free moving apps to be your assistant. When it comes to the items that are too delicate, the process will slightly differ from the regular packing. It might take additional effort to arrange the breakables, however, don't hesitate to spend extra time to pack and secure them.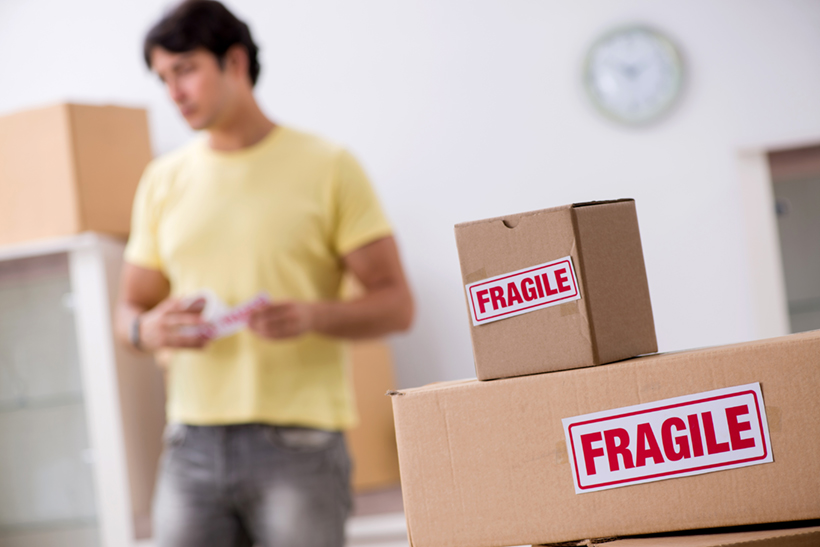 Follow these steps to make sure all of your fragile items remain safe during transportation
Supply yourself with the proper equipment
Purchase enough of the necessary packing supplies. That includes boxes, tape, scissors, wrapping paper, and bubble wraps. You can purchase boxes, rent the recycled ones, or get them for free from your local grocery store. Home items will also come handy like old newspapers or any soft fabrics like kitchen towels.
Separate breakables
Before you proceed to the packing itself, make sure you have all the items separated. You don't want to pack and seal the boxes, only to find one glass teapot lying around forgotten. Don't mix glasses, plates, lamps, or any fragile items with non-breakables. Antiques, high-end items, family heirlooms, and everything that has an emotional value to it, should be separated from the rest.
How to pack items in a box
Use cardboard for making a divider, you can simply use scissors and cut a box into pieces. Make sure to wrap each item individually. Make a "cushion" around the box to make a soft base and place everything so that it's tight to avoid jiggling. Use bubble wrap and old magazines to wrap and fill inside of items like glasses and cups.
Seal the box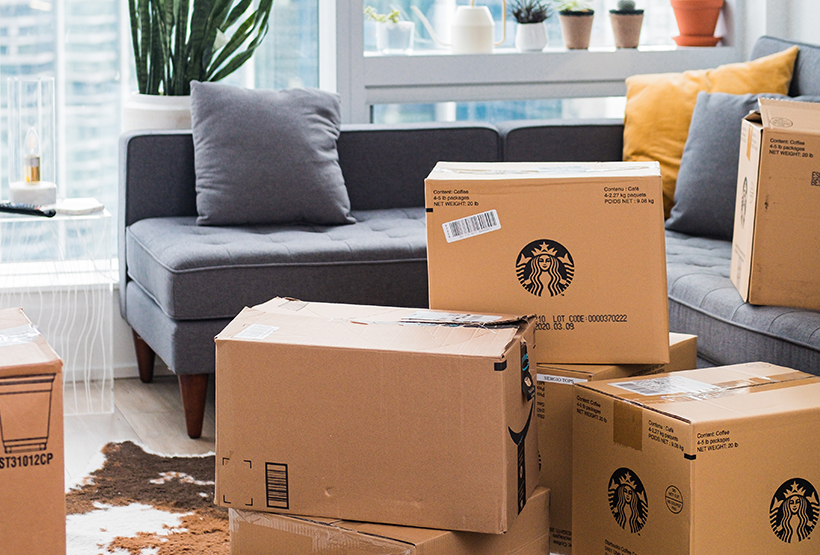 Once you are done with packing, go ahead and make sure boxes are sealed properly. You can do so by using wide scotch tape and wrapping it, including all corners and open seams. This will prevent it from opening during transporting and potentially falling out.
Communicate
If you hired movers to help you, make sure to mark the fragile box very clear. Also, let your movers know which box requires some extra attention. Get a "fragile" tape for marking boxes, or use a marker with bright color. The red color is most often used for making a clear statement. Whichever way you decide to mark boxes, the most important part is to make it easily visible for everyone.
Don't overpack
Some fragile items are very heavy, think of kitchen plates or glassware. Even if the box is sealed it can still break due to the weight of packed items. Avoid this by not placing everything in the same box at all costs. Rather use one box extra than risking the damage of your breakables.