Planning and organizing the move is a demanding process. Especially if you are moving with kids, this challenge goes even further. If you are searching for a way to make it as efficient as possible, follow some of the tips below when moving with your little ones: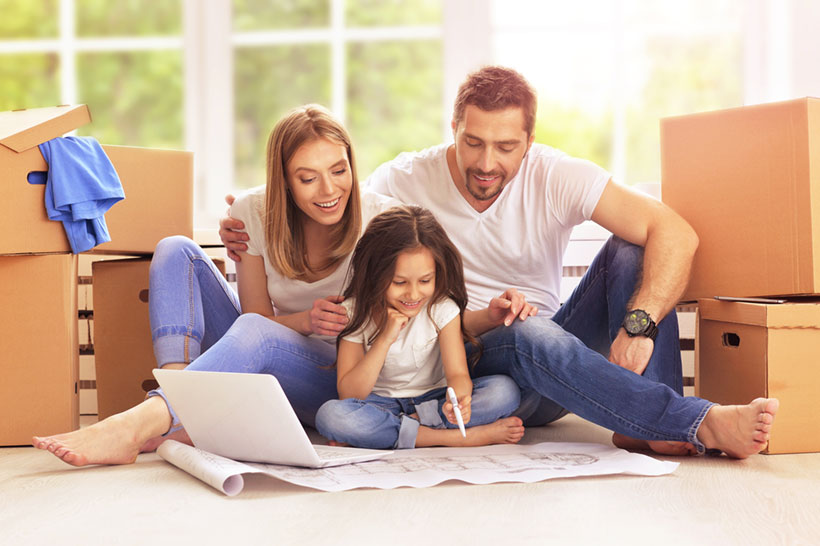 Play and pretend they are employees
We all know how much kids love to play. How excited they are when they pretend to be in the role of an adult. One of the top tips when moving with your children is to include them in a process. Let them help with some of the tasks so they can be entertained while moving. Make a game with them where they can pretend to be moving company employees. Find some small tasks for them so that it will not get in your way.
Communicate with your children
Would you like to wake up and be informed that you are moving on the same day? Certainly, the answer is negative. The same applies to your kids, so let them know in a timely manner that the change will happen. Give them sufficient time to process this fact. Be patient and take enough time to walk them through everything. Explain to them what the reason for moving is and answer any question they might have. Make sure to let them know about all the great things a new place has to offer. Maybe it is an amusement park nearby, a great local school or a big playing room that a bigger home has to offer. Whatever it might be, don't miss to share with them bright sides of a new residence.
Double the time of preparation
If your reasonable period for packing is one month, start two months in advance. Most definitely you were in a situation to walk with a child and finding out it takes way longer to arrive with your little one. To avoid being running late, simply start preparing ahead of the time.
Build excitement by waiting for a new toy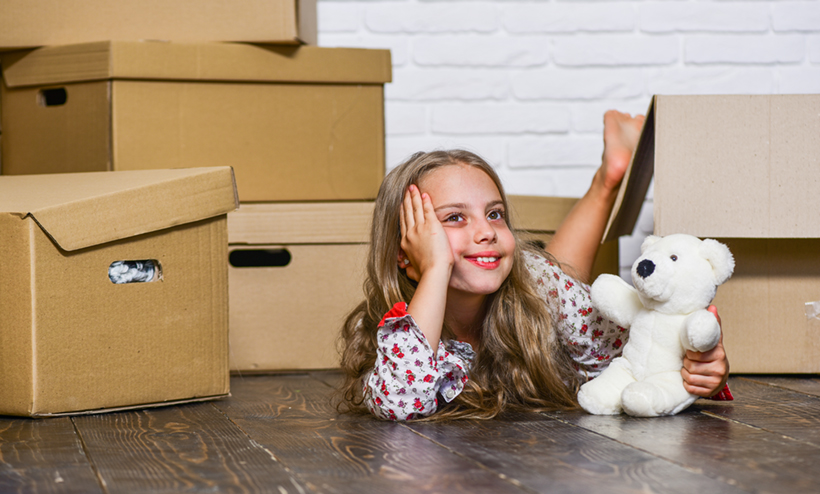 This can be a new toy or anything that your kids are looking forward to. If their most favorite things is a special kind of ice cream, make a deal. If they behave well during the process, their desired award is waiting at the end of the trip. This can also be done daily, promise them a fun activity after doing good for a day. Just make sure to keep your promise, as you want to build trust between you.
Be gentle on yourself and your kids
Like moving isn't stressful enough, you will simultaneously have to answer dozens of questions and get distracted quite often. On some days you will be close to losing your nerves. Keep calm, be your best friend in these times. Remember that you are a family and that is all that matters. Everything else will fall into its place eventually. Maybe sometimes you will get a bit behind on a schedule, but if you keep your composure and take it easy on it will pay off in a grand scheme of things.
Make it colorful
Use anything that can brighten up the day and make a moving experience a bit more entertaining. One of the great tools is colored tapes. Let your kids pick which color they want for boxes with their things. Then let them decide what color is used for each room. For example, the kitchen can be purple, a living room can be green, etc. in addition to this, and it will help you later when sorting out moving boxes in your new home.
Prepare a "big-day" bag
Pack some essential items that will be useful on a moving day. The idea of essential slightly changes when you have kids. Make sure you have their few favorite toys, those that they cannot live without even a single day. You want to avoid overreacting when they find out their toy is nowhere to be found and going through already packed boxes. Bring along some tasty snacks and drinks for refreshment along the way.
Get tricky with the unused items
Kids often get attached to almost any little thing. Most likely if your kids see you throwing anything that belongs to them, it will lead to some sort of a scene. Avoid this by utilizing the time when your babies are at school or sleeping. Get rid of anything you know for sure they will not miss, like old broken toys that they never use, but are accumulating at the bottom of a playing box.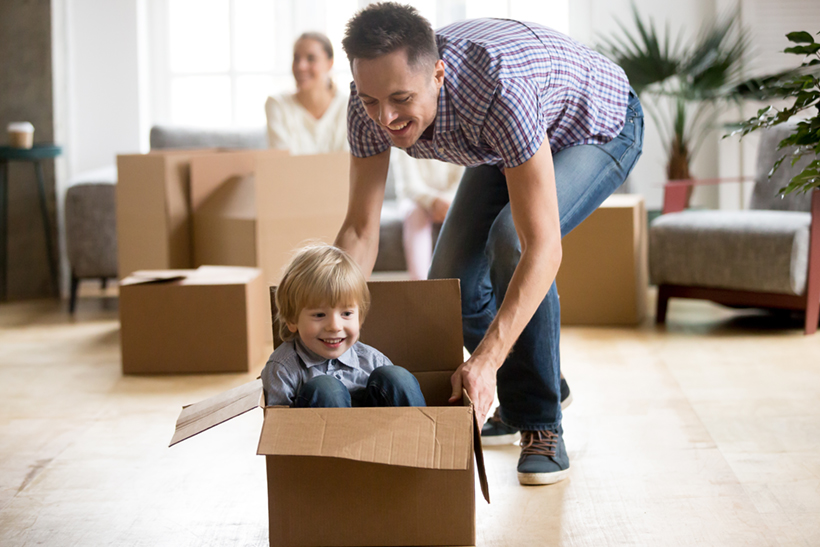 Make your trip a discovery journey
Who doesn't like exploring? Plan a few stops along the way and engage your kids, let them observe and enjoy new places. It doesn't have to be a spectacular sight, just put a bit of fantasy into it and your kids will gladly follow.
Make a good-buy ceremony
Kid's emotions are intense and they get attached to everything easily. Let them deal with their emotions and celebrate the ending of one era, probably the only era that they know. Make it fun by arranging a picnic in your backyard, or a leaving party that will include their friends. Having any type of ceremony will bring some extra entertainment into the moving process while giving everyone a chance to have a sweet farewell.
Make their space a priority
After you settle in your new residence and start unpacking, proceed first to the kid's room. The sooner they get the feeling of their new room, the better they will adapt to the overall surrounding. Probably your kid will not miss the kitchen, but they will definitely miss their old room. Try making the layout as simple as possible to the previous one-it will make it easier for a toddler to adapt.
Explore the new bright sides
Make it a priority to walk around and get familiar with your new neighborhood. Everything that you spoke about before the moving you kids will be able to see with their eyes. As a top priority, visit a few of the places that you know your kids will enjoy, like outdoor playing space, a zoo, or a cartoon in a movie theater. Provide them a fun experience so that they can connect their first impressions with something fun and enjoyable.
If besides the tips you would like to get some extra help, hire one of the moving companies which can help you with packing and transporting your belongings. There are also moving companies that are kids friendly. Get all the help that you need and remember to enjoy the precious time with your kids.