Labeling your boxes is the simplest thing during your move. Unless you forget, then things will be more difficult for you later when the time comes to unpack your stuff. It can happen that you open a box and discover items with sentimental value damaged or broken because you missed attaching the label "fragile" on the box. To avoid these unpleasant situations, here are some tips which may help you to go through packing without unnecessary stress.
Keep on reading to find out how to label boxes for moving.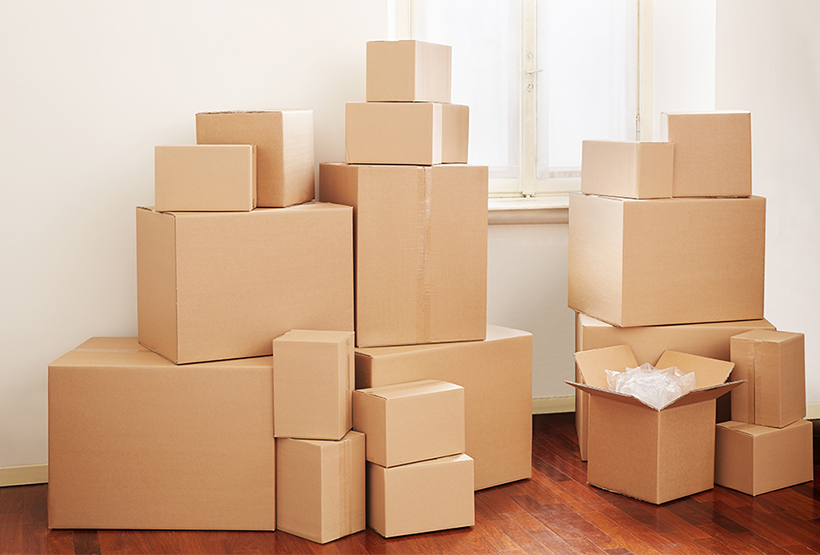 Why is labeling boxes important?
Labeling boxes will help you and your movers when you have to unpack your stuff from the truck and place it in your new home without too much hassle. Also, if you have some fragile items, this will the right way to preserve and take more precautions against damage, especially when carrying them from one place to another.
Before labeling boxes for moving
Make an inventory list
Before you start labeling, make an inventory list that will help you with the organization of your property. On the other hand, you will be on track with what is in your possession while collecting your stuff. When you are creating a home inventory list, start always room by room, from the top (attic) to the bottom (basement), and write details like name of the item, description, SKU or serial number, price, quantity, and take photos of high-value items. In the situation of any loss or damage, during a move or after when you discharge your load, having a precise inventory list will help you when claiming insurance and prove that items were in perfect condition before packing.
Prepare all your supplies for labeling
Before you start with labeling, prepare moving boxes and supplies that you will need for this step. Make a list of supplies that you will need, and you can buy them in every furniture, department, or electronic store. Also, you can look online on sites like Amazon, Craigslist, or Walmart. They are excellent resources for finding free moving boxes. When you have all supplies like boxes, bubble wrap, packing paper, a packing tape dispenser, labels, and permanent markers, then you are ready to start.
Which supplies to choose from?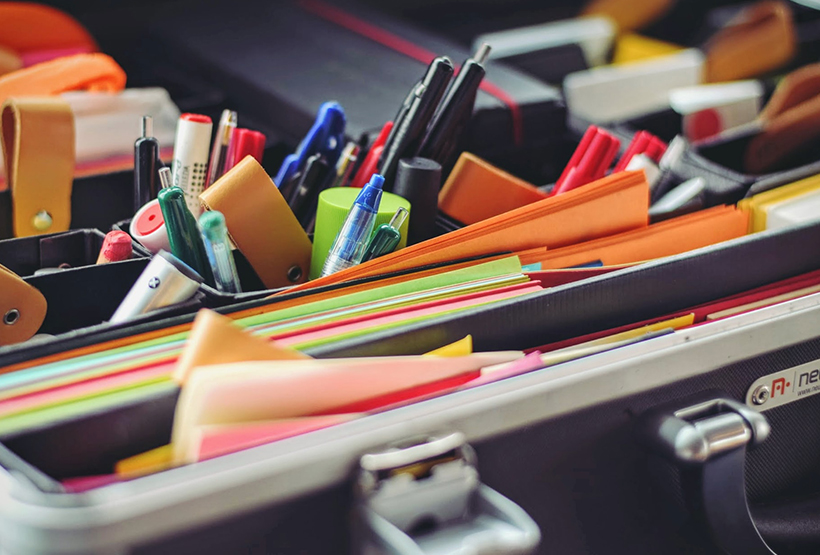 When you are purchasing supplies that you need for labeling, choose these kinds of articles:
• Take high-quality pens: Instead of trying to save a few dollars buying the most affordable permanent pens, choose better quality which will not leave you before you finish work.
• Waterproof permanent markers: choosing waterproof permanent markers will be better, especially if unexpected rain start and your boxes are getting wet.
• Moving box labels: there are two types of box labels, depending on what you prefer more, downloadable or printable moving box labels, but you can buy them online or check with your moving company if they have them too. Those labels have already printed the name of several rooms, which will make this job simple.
How to label the boxes?
Labeling may be a very tedious job, but it is necessary to complete before reaching a new home because you will do a favor to yourself and help others later. Besides, labeling boxes can be a creative job too, so here are some useful tips to help you.
Label using a color
If you are an artistic soul, this will be perfect for you, or if you would like to add more fun and originality to this work, then use this simple method. Take the same color, which will be matching with a specific place in your house. You can use a colored marker to write or some colored tape to attach to the box. For instance, stick purple color for the living room, and orange color for the kitchen, etc.
• Label your boxes with numbers: this classification may combine with your inventory list, which will help to have all details together in one place. For instance, write with a marker number of the box and place where it should be. For example "Kitchen- 12." Also add this information to your inventory list, like an extra column where you can write the location where the item needs to be, which will make your search easier later.
• Label with content: If you prefer the old fashion way, then this is right for you. Use a permanent marker and write on the outside of the cardboard or plastic box all items that you have inside. Small tip, if you choose to use this way, write all stuff as soon as you put them inside the box and before closing the cardboard or plastic box with tape. Otherwise, if you forget, this will create a double job, considering you will need to open and take everything out again.
Label boxes with high priority
Before closing the box, check the valuables you have there and write which level of priority it is. Label them with " H" as a high priority, "M" as a medium, and " L" like a low priority (which means they can stay longer inside the box).
Why is it needed to have labeled all sides of the box?
When your load comes to your new address, professional movers who you hire would like to know the correct location to leave your stuff in the house, without turning every box over and again to find a label. Be practical, because loading may be quite heavy indeed.
Hire professionals to pack your stuff
Labeling sounds like an uncomplicated job, and it is, but sometimes we do not have enough time for all the work because we are too busy with our work and daily routine, and that is a moment when mistakes may happen. Therefore, if you need any further support, our moving company is here to assist you with their exceptional customer service and professional staff.